In 1928, Admiral Richard E. Byrd launched the much-anticipated expedition to Antarctica. He and his crew settled the base camp as they landed on the continent, and from there, they flew the first flight ever over the South Pole. Boarding the flight, there were Admiral Richard E. Byrd, the expedition leader and navigator, Bernt Balchen, the chief pilot, Harold I. June, co-pilot and radio operator, and Ashley McKinley, the photographer. For the brethren, it is a noteworthy accomplishment that three of the four crew aboard this historic flight over the South Pole were masons.
Richard E. Byrd was raised in Federal Lodge no. 1, Washington D.C. in 1921, and he dimitted to Kane Lodge no. 454, New York in 1928. He had flown Kane Lodge's flag from the masthead of the ship during the expedition. Kane Lodge members presented him Kane Lodge Gold Medal upon his return from his first Antarctica Expedition, with the greeting from President Hoover via telegram. The Grand Lodge of New York awarded him the Distinguished Achievement Medal later in 1947.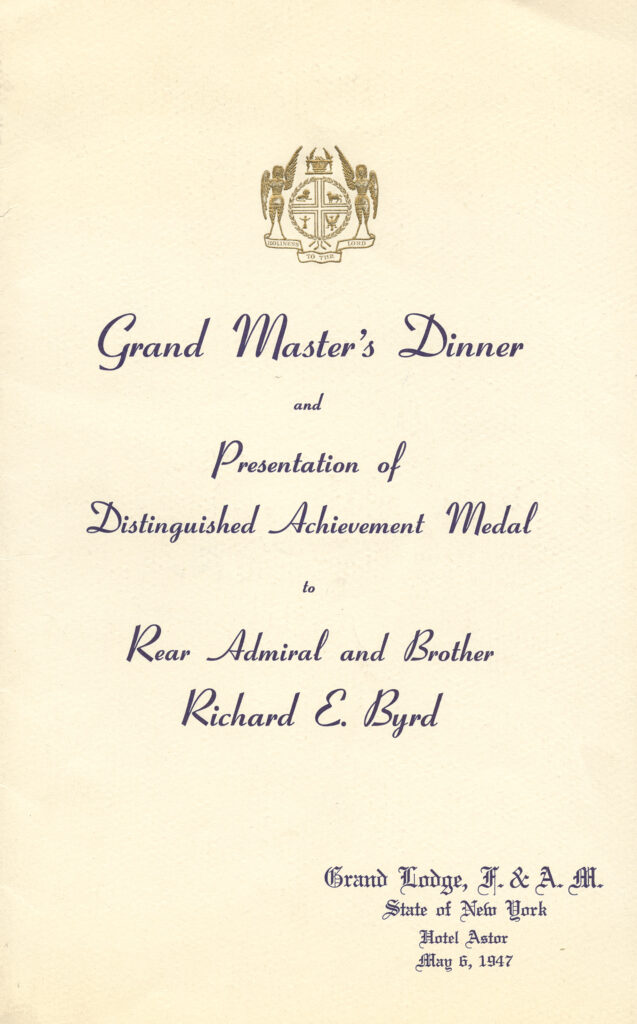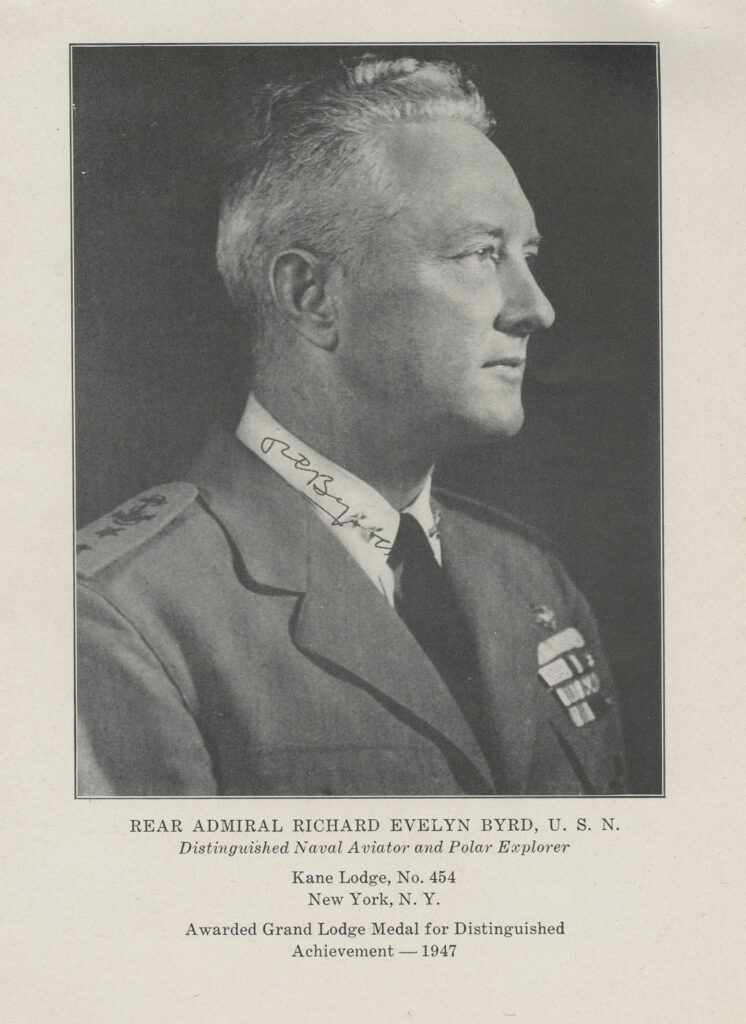 Bernt Balchen was raised in Norsemen Lodge no. 878 in 1927. A few weeks prior to the expedition, the Norsemen Lodge presented the US flag to Bernt Balchen at the Testimonial Dinner at Hotel St. George on August 25, 1928. He carried the flag with him as he flew the plane over the South Pole.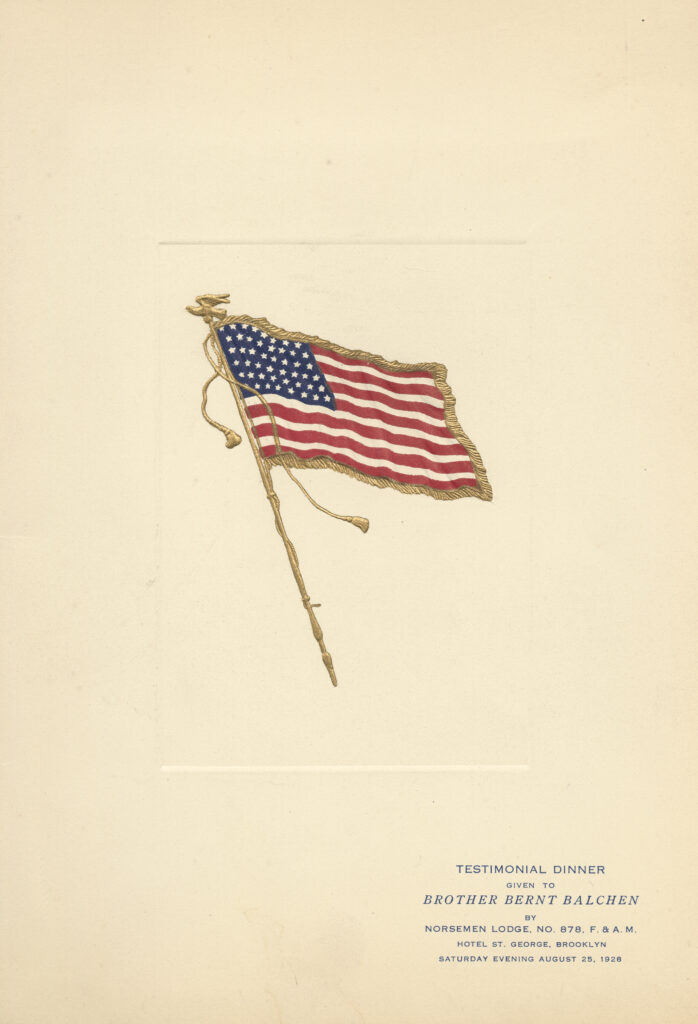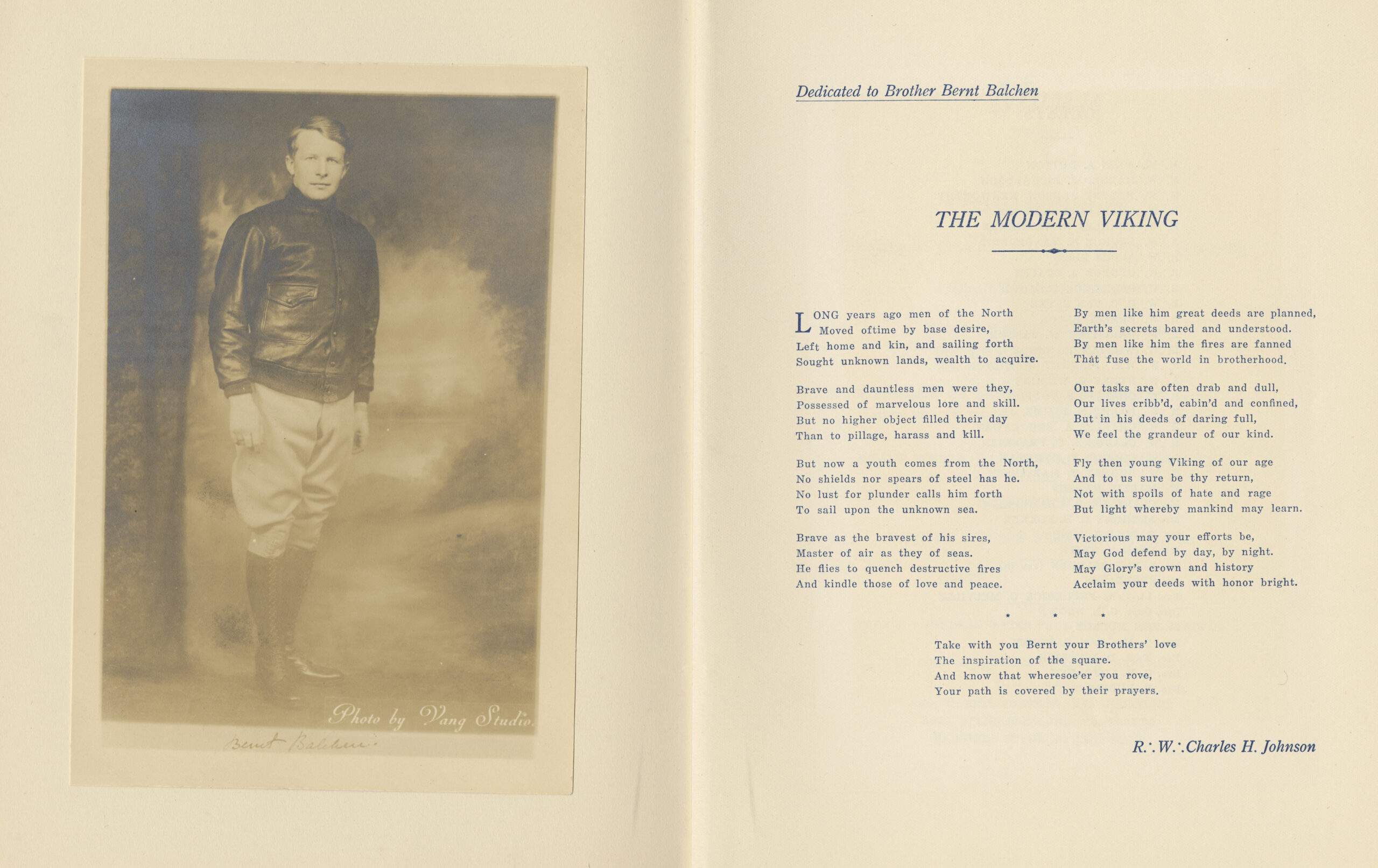 Upon his return to America in 1930, the Norsemen Lodge welcomed him with Homecoming Dinner on June 23rd, 1930, where he presented the flag to Charles H. Johnson, the Grand Master. The flag is beautifully displayed in frame and still in care of Grand Lodge of New York Library and Museum. He was later appointed as the Grand Representative of Grand Lodge of Iceland in 1954 and awarded the Charles H. Johnson Medal in the same year.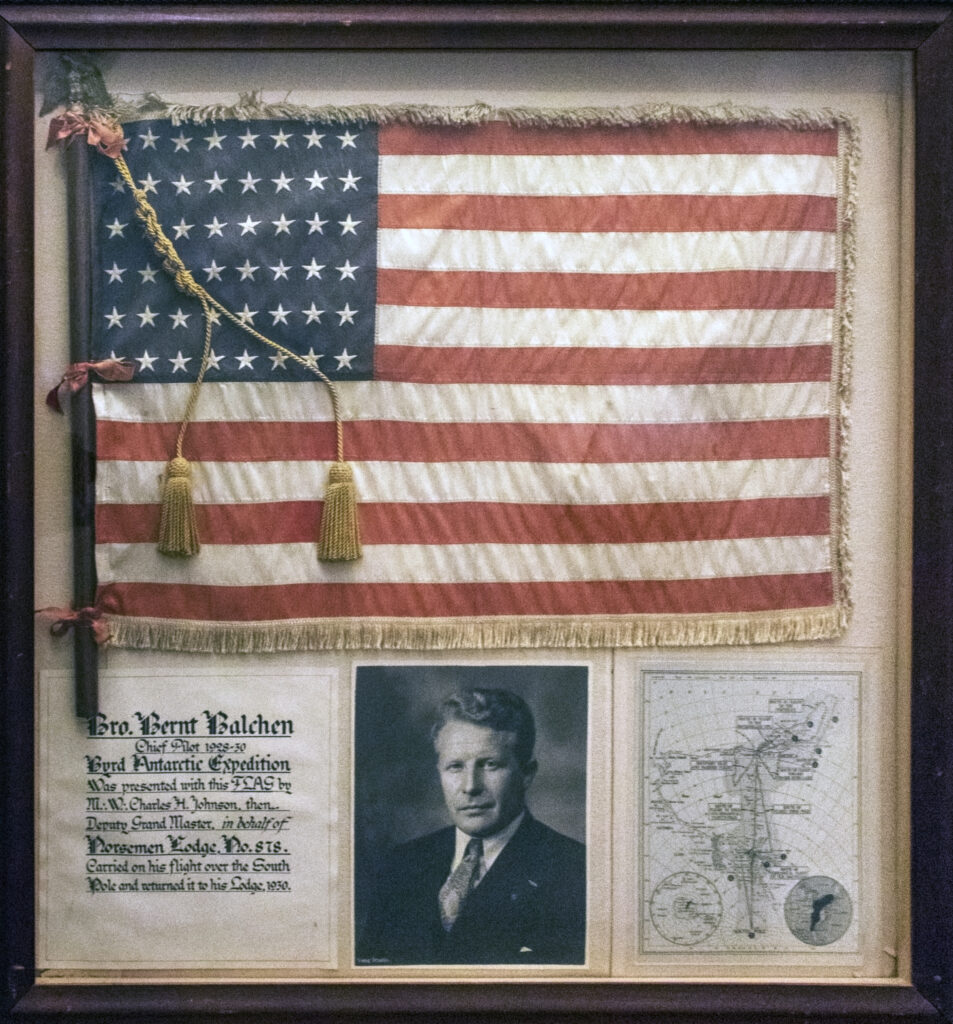 Harold I. June was raised in Kane Lodge no. 454 in 1931, very little is known about his Masonic activity. It is reported that he was present along with Richard E. Byrd at the unique communication of Antarctica Lodge no. 777 under the Jurisdiction of Grand Lodge of New Zealand at the Antarctica camp base "Little America" where they settled back in their first expedition.
References:
"Heroes Welcomed From Antarctica." Masonic Outlook, vol. 6, 1930, p. 370.
Kane Lodge No. 454. Master's Note, Oct 15, 1959.