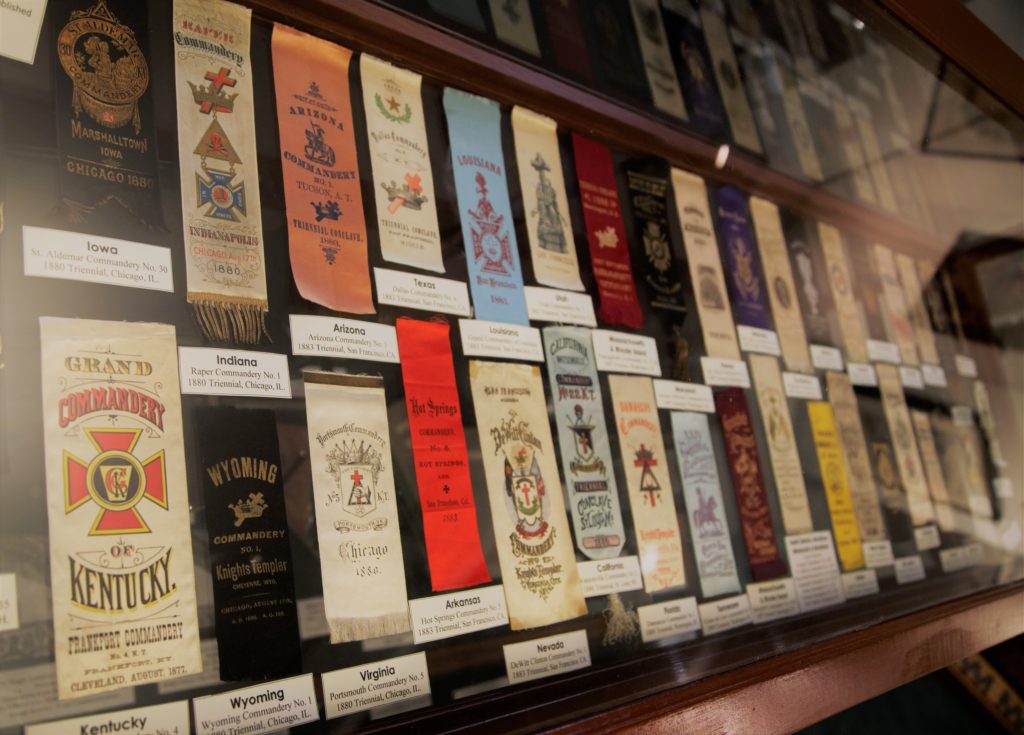 37,000  artifacts and 13,000 photographs and slides, with 48 exhibit cases throughout the building.
The Museum collection is in the care of the Chancellor Robert R Livingston Masonic Library and represents the history and culture of Masonry. With almost 40,000 artifacts, ephemera, manuscripts, plates and artworks in our repository, it is a leading source of primary materials contributing to the scholarship of researchers from around the world.
Our collection is made available online by PastPerfect, and is free to use by researchers. You may browse our collections by clicking the Objects tab at the top of the page. It also features Keyword and Advanced Search. Not all of our materials in the Museum collection can be made available online, for information regarding other parts of the collection please contact us, or stop by the Library located at 71 W. 23rd Street, 14th floor.