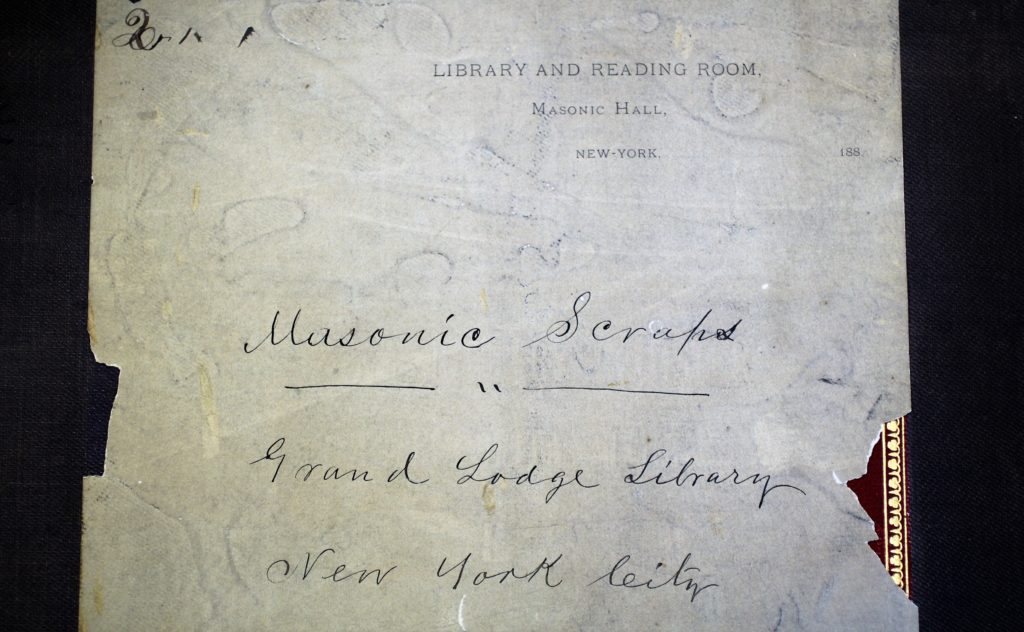 The Masonic Library of the Grand Lodge (F&AM) of the State of New York
was founded in the 1850s to house the books and records held by the Grand Lodge. The Library expanded in the late 19th century with the addition of the collection of Robert Morris, Masonic poet laureate, and continued to grow through donations and acquisitions of new books relating to Freemasonry. In 1935, the Library and the Grand Lodge Board of Antiquities were combined under the Board of General Activities, and the Library and Museum became a single entity, occupying space at Masonic Hall at 71 West 23rd Street in Manhattan. The Library served primarily as a reading room for Masons. Throughout the 20th century, the resources and services of the Library continued to expand under the guidance of Wendel K. Walker.
The Library began to assume its role as a premier center for Masonic research. This status was validated in 1983 with the achievement of a charter from the New York State Board of Regents as the Chancellor Robert R Livingston Masonic Library of Grand Lodge. The year 1996 saw a relocation of the Library to the 14th floor of Masonic Hall, where facilities were constructed to provide adequate environmental controls for the book and artifact collections.