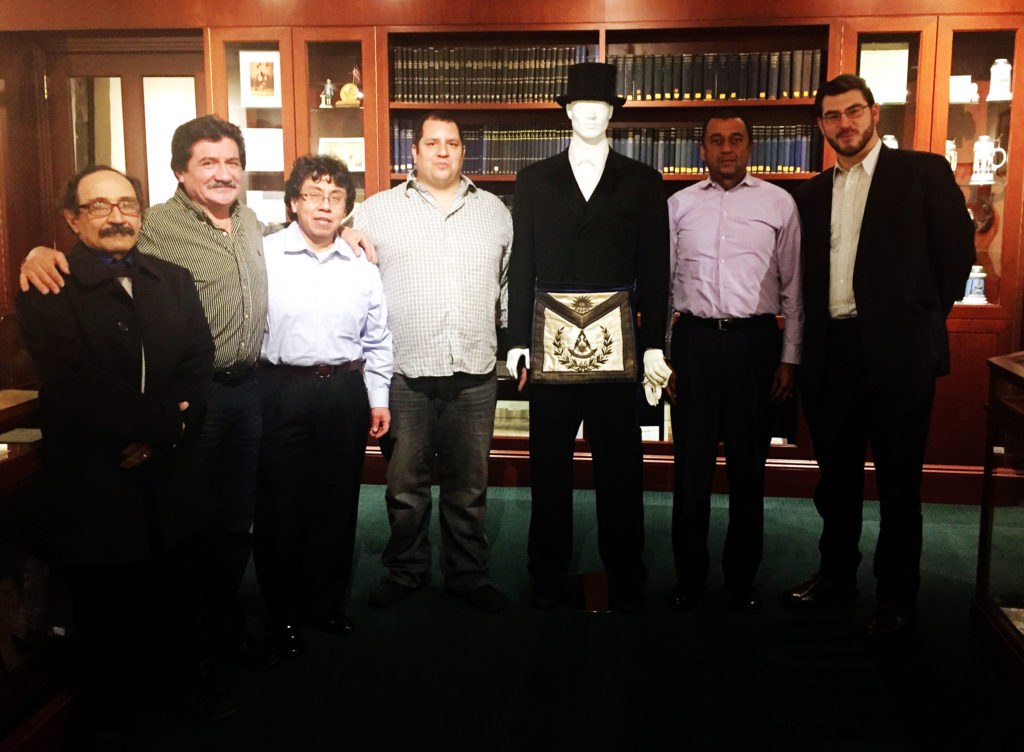 The Library's First Reading Discussion Meeting of 2017 was held here on January 17th, 2017, to discuss The White Leather Apron, a paper by the late RW Spiridon Arkouzis.
The meeting was a success, with discussion held amongst a small but dedicated group of Brothers from the Tenth Manhattan District. The event was coordinated by Worshipful Michael Matsas, Master, Abravanel Lodge No. 1116.
The Chancellor Robert R Livingston Masonic Library of the Grand Lodge of New York will now be holding Reading Discussion Meetings on the Second Tuesday of each month!
Please check back to see the topic for the next Discussion Topic, to be held on February 14th, 2017!