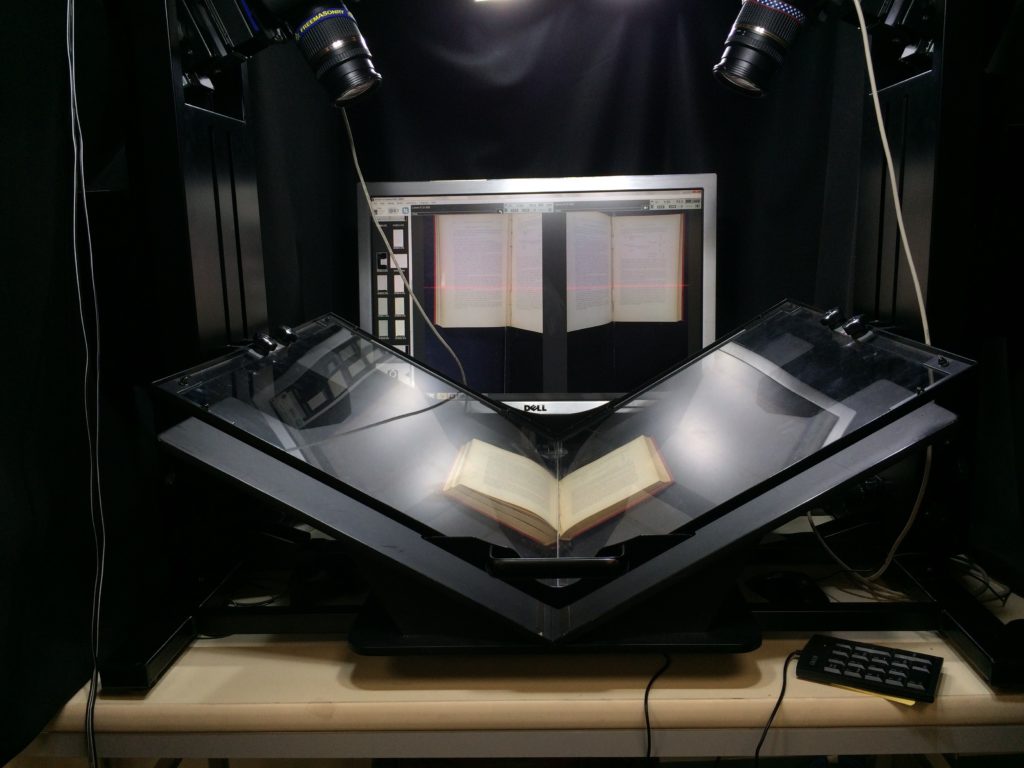 By Joseph Patzner
Over time, the materials that make up books will naturally breakdown, with the potential of accelerated degradation, due to non-ideal conditions leading to materials to be at risk of damage with regular use. Since much of the information in our collection is of value and significance to independent researchers, Lodges, and Masons, it is important that the content contained in these documents remain accessible beyond the lifetime of the physical document were it to become damaged or destroyed. To support preservation and access to information from collection materials,  the Chancellor Robert R Livingston Masonic Library is currently digitizing select bound material, like Grand Chapter Proceedings, and unbound documents from the collection including Lodge Historical Files. Moreover, by creating digital facsimiles, we help to expand access to the collection.
Though it would be great to have digital copies for each book in the collection, it is not sensible to attempt to digitize "everything," as there may not be a demand for access to certain books or copyright restriction may limit the number of electronic copies that can be created for distribution.
Current Digitization Projects:
Grand Chapter of New York Proceeding Volumes
Free and Accepted Mason Reading Course Books
Lodge Historical Files, including Lodge notices and ephemera from Lodge events
In addition to digitizing items currently in the collection, the Library also offers researchers and Masons the opportunity to have items from their Lodge or personal collection digitized.
As we continue to digitize materials, learning how and which materials patrons are using will help us gain an understanding into how we can adapt our digitization program to support the needs of current patrons, while also expanding our reach to Masons and researchers who may be unable to visit the Library but are interested in working with the collection.
For more information about digitization services, click here.