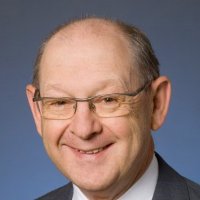 The Livingston Masonic Library's Free 2017 Lecture Series: Lecture No. 1
RW Pierre de Ravel d'Esclapon will present a lecture titled:
"Solomon's Temple: Separating Fact from Fiction"
Join us at 6:30 p.m. on January 26 for the ­­first lecture of 2017 in the Library's Monthly Series, which is open to all, Mason and non-Masons alike.
This month, RW Pierre de Ravel d'Esclapon will be lecturing on Solomon's Temple: Separating Fact from Fiction. Having delivered lectures to Masons and non-Masons, we are honored to have this recognized historian deliver what promises to be a fascinating lecture here at the Library.
This Lecture is a companion lecture to the Library's December 2016 Magic Lantern Slide show, which focused on the 1926 understanding of the Evolution and Restoration of King Solomon's Temple. We are excited to learn of the changes in knowledge about this important building which features so prominently in Masonic symbolism.
This lecture is graciously sponsored by France-La Clémente-Amitié-Comopolite Lodge No. 410 of the Tenth Manhattan District. All of the Library's lectures are posted on our YouTube Channel.
RW Pierre de Ravel d'Esclapon is the First Vice President of the Chancellor Robert R Livingston Masonic Library. A graduate of the Harvard Law School, he is now a Professor of Law at the University of Montréal Law School, and by avocation, a historian. RW d'Esclapon has written extensively on historical topics, and has lectured several times as part of the Distinguished Speakers Series at the New-York Historical Society, at the John Jay Homestead, the National Arts Club, the Holland Lodge Historical Society and, most recently, as one of the keynote speakers for the Bicentennial of the Grand Encampment of Knights Templar, held in New York in July of 2016.
We are thrilled to welcome him as a speaker in the Library!
Please RSVP at info@nymasoniclibrary.org. White wine will be served.
Please note: Photo ID is required to enter the Grand Lodge of New York.