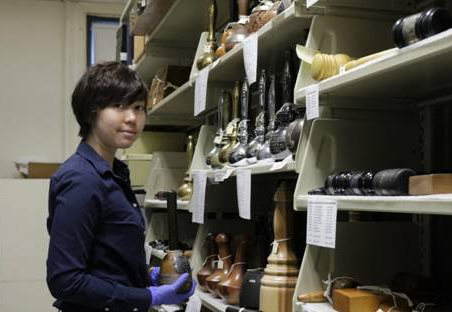 by Ratirat Osiri
It was a privilege to work at the Chancellor Robert R Livingston Masonic Library, a hidden gem of New York City. My time as an intern here gave me valuable knowledge and wonderful experience … more than I could ever have hoped for. I was assigned to working with the subcollections of trowels and gavels, two important categories of Masonic working tools.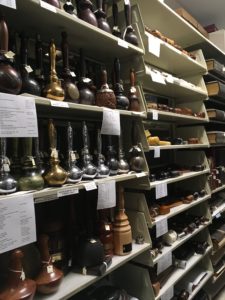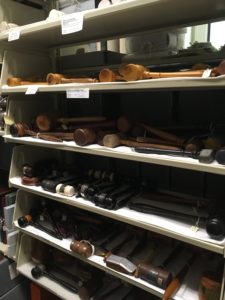 My main responsibility was to catalog, photograph and digitize the trowels and gavels in the museum and to create the digital records for them. Each of the artifacts was examined, measured and photographed before being given a record and catalog number, all by me. These records will be put later into the database for museum use, public access and future research.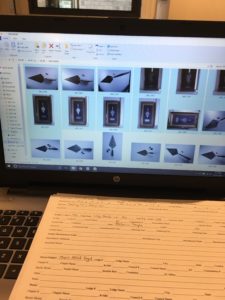 I encountered artifacts made of ivory, so I also was able to help with the preservation process of ivory artifacts by rehousing ivory trowels and gavels found within the subcollections to a secure, temperature and humidity controlled storage cabinet. For some ivory artifacts that were previously stored in the cabinet, I also learned how to update their condition records, as the majority of them had been damaged in the past from exposure to light and heat. The cracks they suffered had continued to expand upon their storage, but have now hopefully stabilized in their new environment.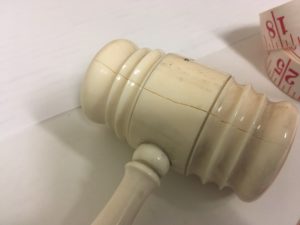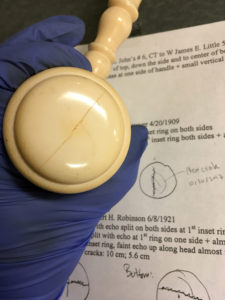 This internship experience was exactly what I am aiming to do in my museum career. With help from my supervisor, I have discovered my potential as a museum professional and learned so many essential skills and experiences from her that are very valuable to me. I was also given a rare opportunity to come across numerous artifacts from very significant figures in American history and I learned a lot more about Freemasonry, an organization with very fascinating members, philosophies and histories.
Note: Ms. Osiri was hired in 2018 to become our part-time Museum Technician after her highly skilled work as our museum intern during her final semester of graduate school in the Fall of 2017.
She was hired as full-time Museum Technician in September of 2018.