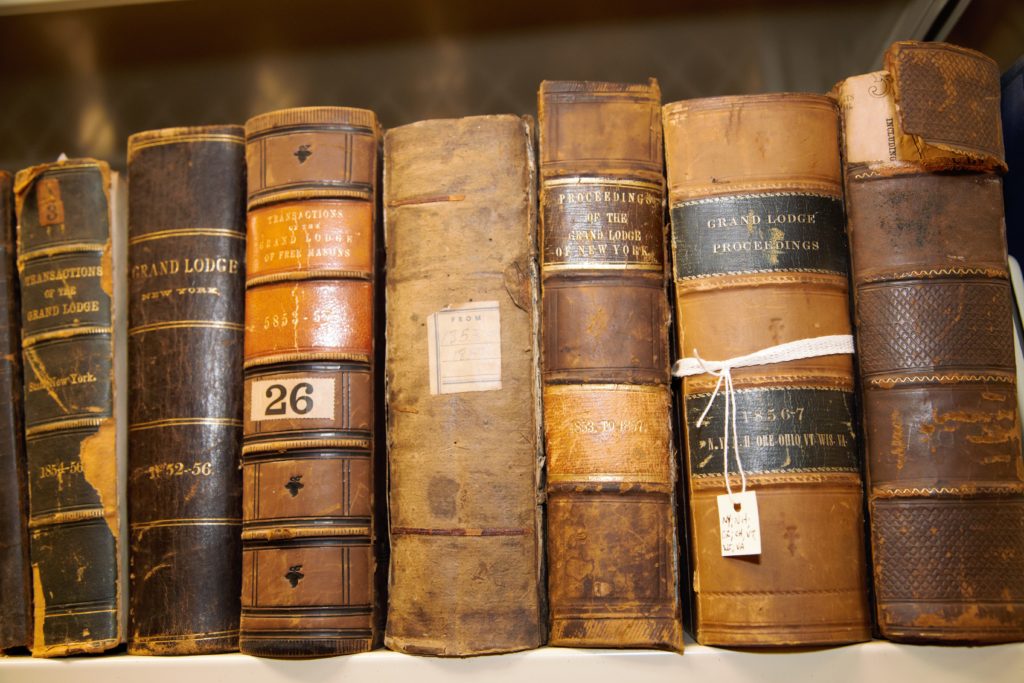 Come to the Chancellor Robert R Livingston Masonic Library to see 2 new exhibits, displaying material from the Library and Archives Department!
If you are interested in music, make sure to check out our new exhibit, Keys of the Craft: Masonic Musicians Through the Ages! We highlight a few major composers whose work was influenced by their Masonic background, including John Philip Sousa and Jean Sibelius. Ranging from tickets to vinyl records, this exhibit highlights the wide breadth of musical material that our collection holds!
Click here to see our playlist, with songs that helped inspire this exhibit!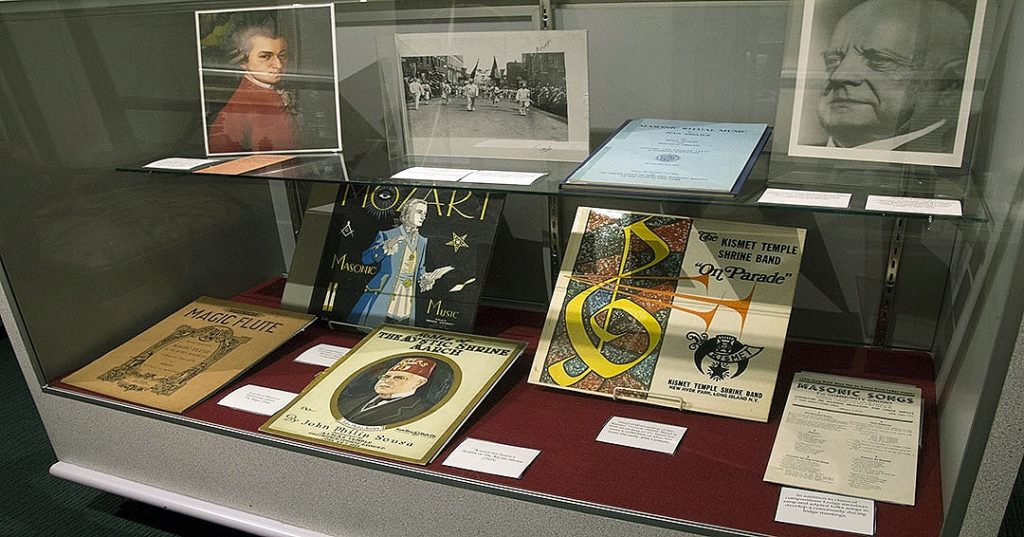 If you have seen the famous 1975 movie by John Huston, entitled The Man Who Would Be King, please stop by our other new exhibit, Rudyard Kipling: From Book To Screen. Having found original movie stills from the film, we have displayed these photographs, alongside both the source material and original screenplay! If you have time, make sure to stop by the Library's front desk to ask to see our other stills from this movie that did not make their way into the exhibition case.

We look forward to seeing you, at the Library!