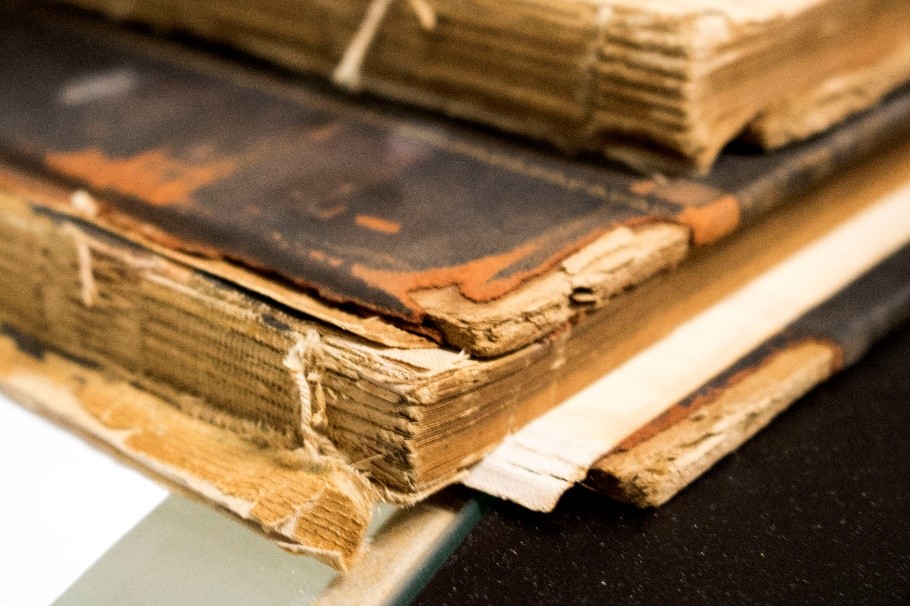 By Joseph Patzner
As there is increasing motivation to digitize records to expand accessibility, evaluating the breadth and condition of the materials selected for digitization is required. Additionally, making note of any idiosyncrasies, like photos glued onto a sheet of paper, loose pages within a bound book, or a tight binding, can help aid in understanding how materials will be processed.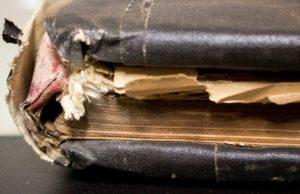 When assessing the condition of materials selected for scanning, each item is given an individual entry, where I take notes about the type of material (bound, loose material) and damage. During my most recent project, I found that materials from the 19th century tend to have spines and bindings that are in poor condition, primarily due to age, while more modern material tends to consist of loose material in binders. If I find any damage, I photograph the damage to assure the Lodges that the material was not damaged while on loan to be digitized. When looking at the types of material, if there are loose news clippings or photographs, I'll note that these materials need to be rehoused in order to ensure the longevity of preservation.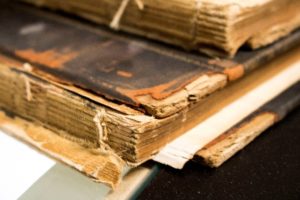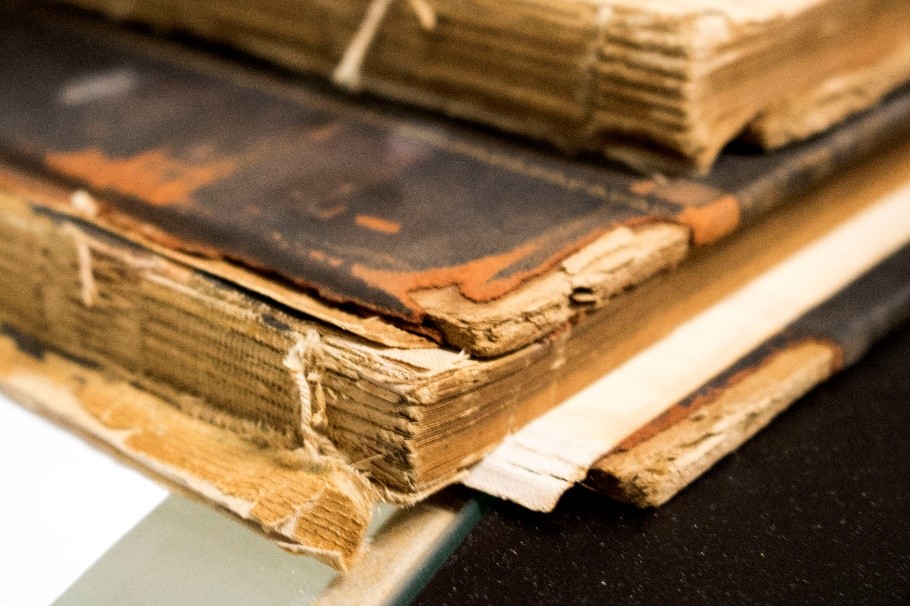 What to look for when preparing to digitize material:
Loose or Missing Boards
Loose Binding
Torn or Missing Pages
Loose Papers inserted into a Bound Book
News Clippings
Loose Photographs
 If you would like individual materials or materials from your lodge digitized, contact our Digital Technician at Digital@nymasoniclibrary.org .