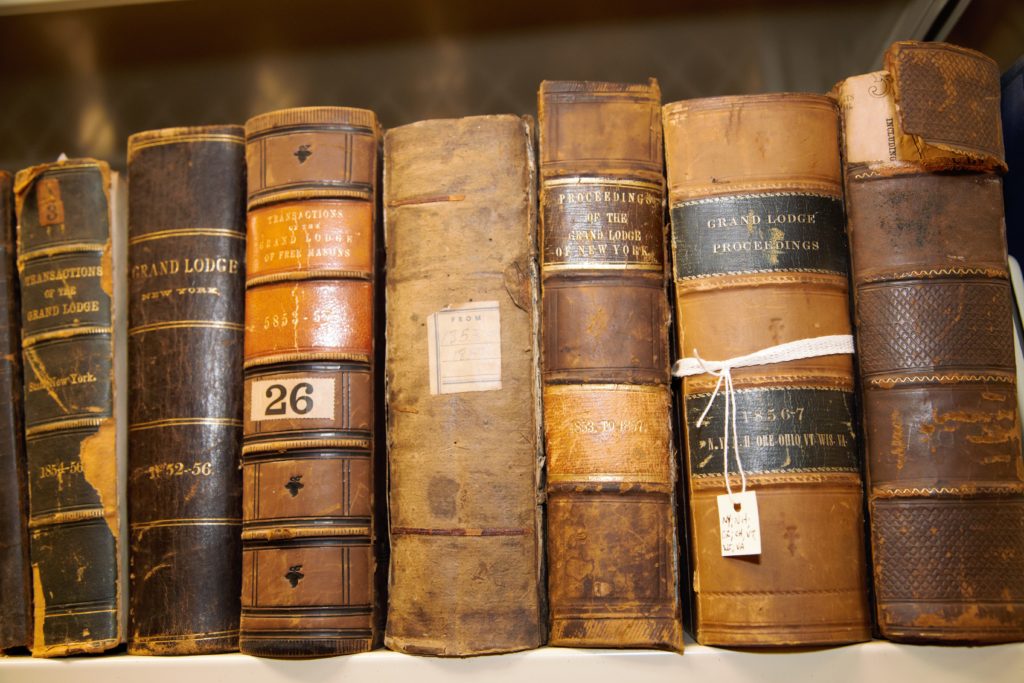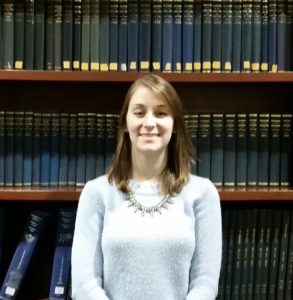 By Sarah Jacobs, Archives Intern
For the past three months, I have been interning at the Chancellor Robert R Livingston Masonic Library in their Archives. I have used my experience at this institution, to supplement the completion of my Masters in Library and Information Science Degree (MILS), with certification in Archival and Cultural Heritage Preservation from Queens College.
Prior to my internship, my knowledge of Freemasonry was incredibly minimal. Interning here has given me a unique opportunity to not only expand my knowledge, but to do so through the examination of original Masonic paperwork. In some cases, this paperwork dates back to the early 1800s.
My time here has given me invaluable archival skills. My primary responsibilities included inventorying, processing, and rehousing various forms of Masonic material from their current locations in bound volumes to acid-free archival folders and boxes. During this process, it was my job to ensure that each individual item was placed in the proper folder and given the proper descriptive metadata, so that it may be easily located in the future. I was able to engage with interesting and unique pieces, such as handwritten and detailed petitions for the formation of lodges. I was even given the opportunity to scan and digitize some of these materials, for future preservation. Other responsibilities included the creation of two finding aids for previously unprocessed collections. In writing these finding aids, I not only broadened my archival experience, but got a more intimate look into the personal papers of two individual Masons–and the chance to make these documents more accessible to those who wish to examine them in the future.
 I am immensely grateful for the opportunities I have been given, as an intern at the Chancellor Robert R. Livingston Masonic Library. Not only have I garnered new skill sets, but I have been given the chance to handle and examine documents of rare and immense informational value, and make their access and utilization simpler for those hoping to also expand their Masonic knowledge.