Decades ago, the Grand Lodge Library and Museum had very different exhibit displays from today. Thousands of artifacts were displayed in several cases and cabinets within the Grand Lodge Library and Museum on the entire south end of the 17th Floor. As the collection grew bigger along with its popularity, the Board of General Activities determined to display as many artifacts as possible, to make the collection easily accessible to the public.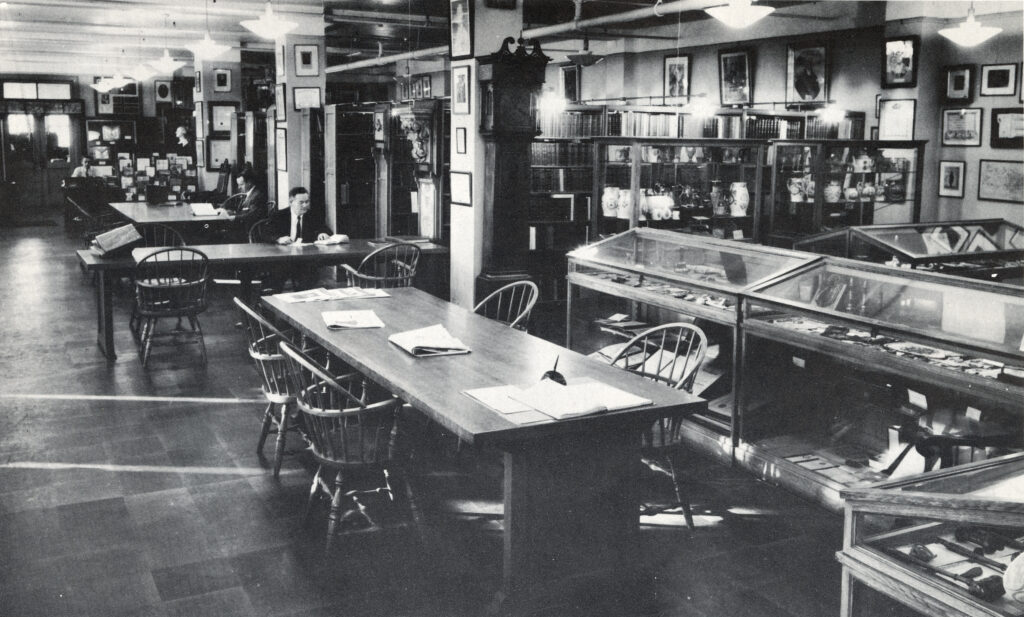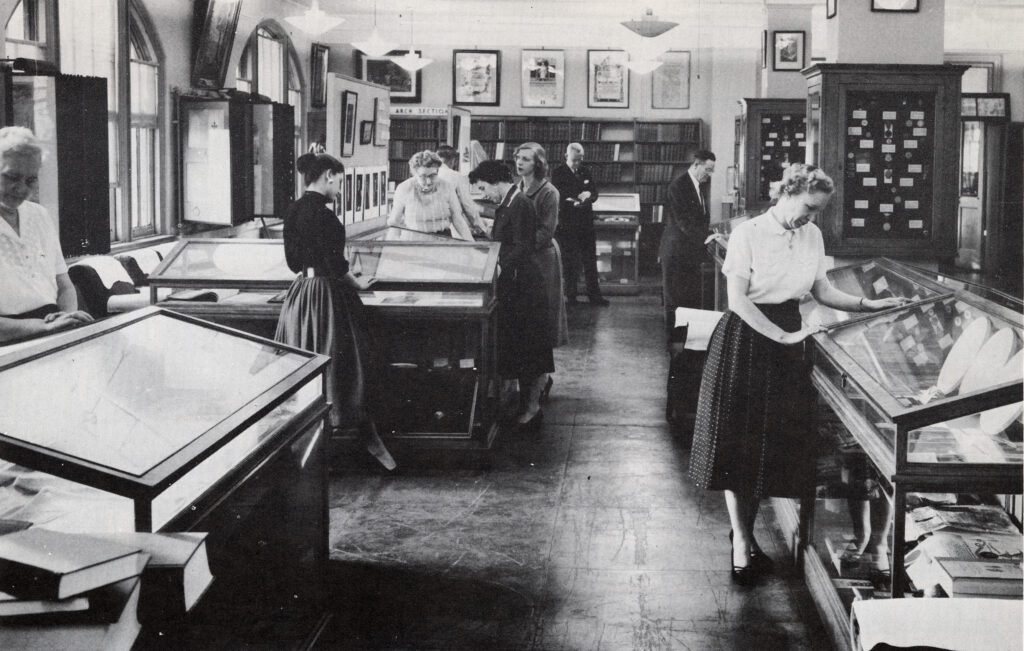 In 1996, the library and museum relocated to 14th floor, the artifacts were moved and the exhibits were completely rearranged. These display trays were part of the original museum exhibits through the years. The jewelry trays were removed from the original display drawer, but they were yet to be rehoused and stored properly.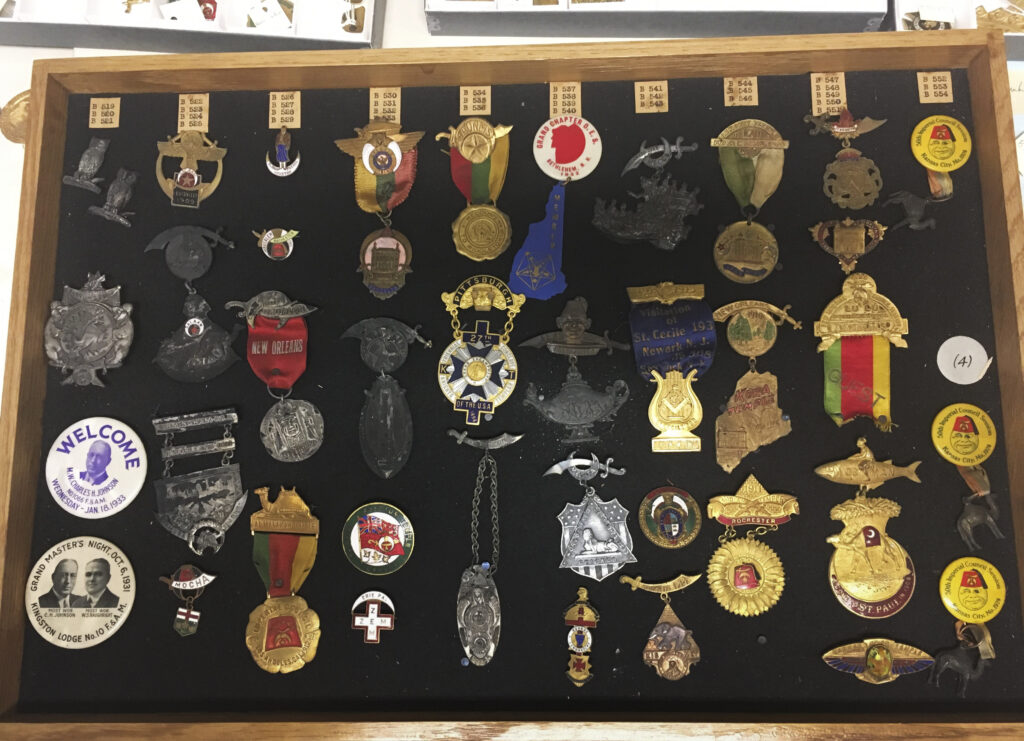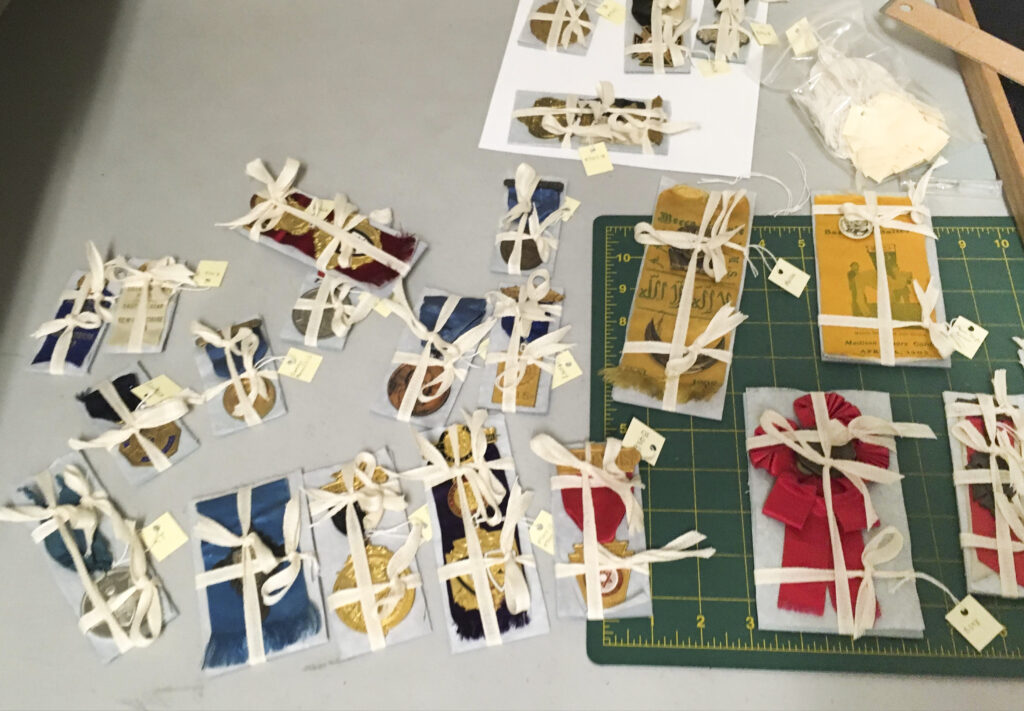 The artifacts were tightly pinned to the felt board with nails. Over time, the storage material could damage the artifacts, possibly from rust, insects, or acidity. To preserve them, I spent a week carefully removing them from the trays and matching them to the old catalog number assigned by the library staff at the time, an inconsistent cataloging system. Then, I assigned them the new catalog number, photographed them and properly stored them.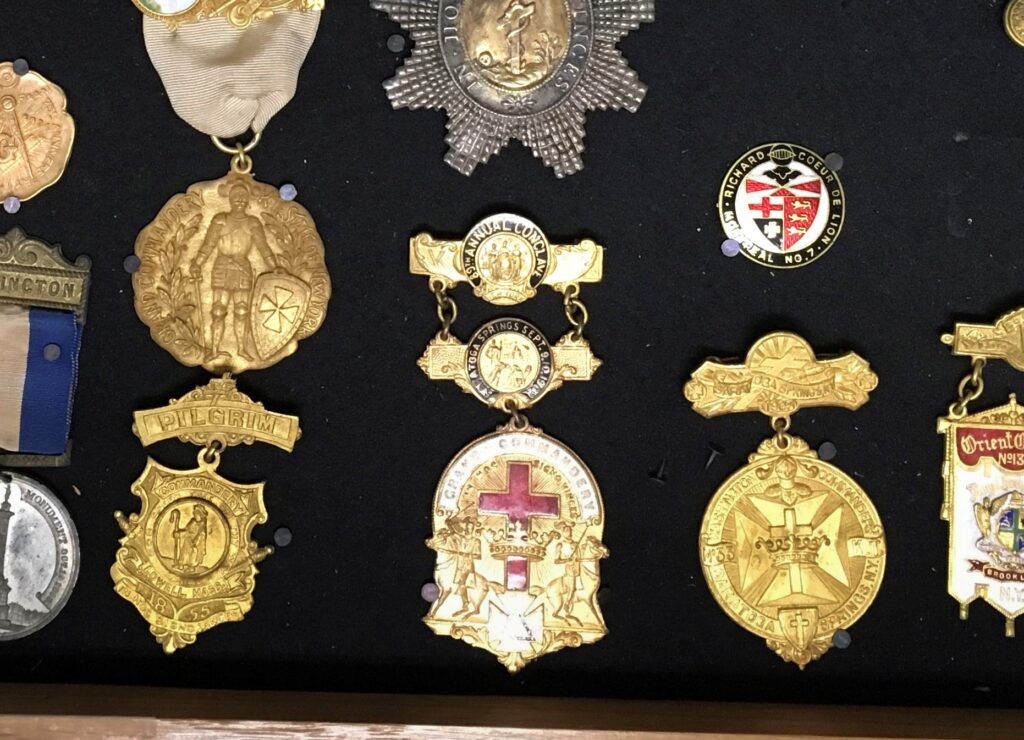 The Knight Templar badge was previous pinned to the tray. It was removed and given the new ID number (J6inv-2806), previously B475 as shown in the old index card. The badge is now available in online museum.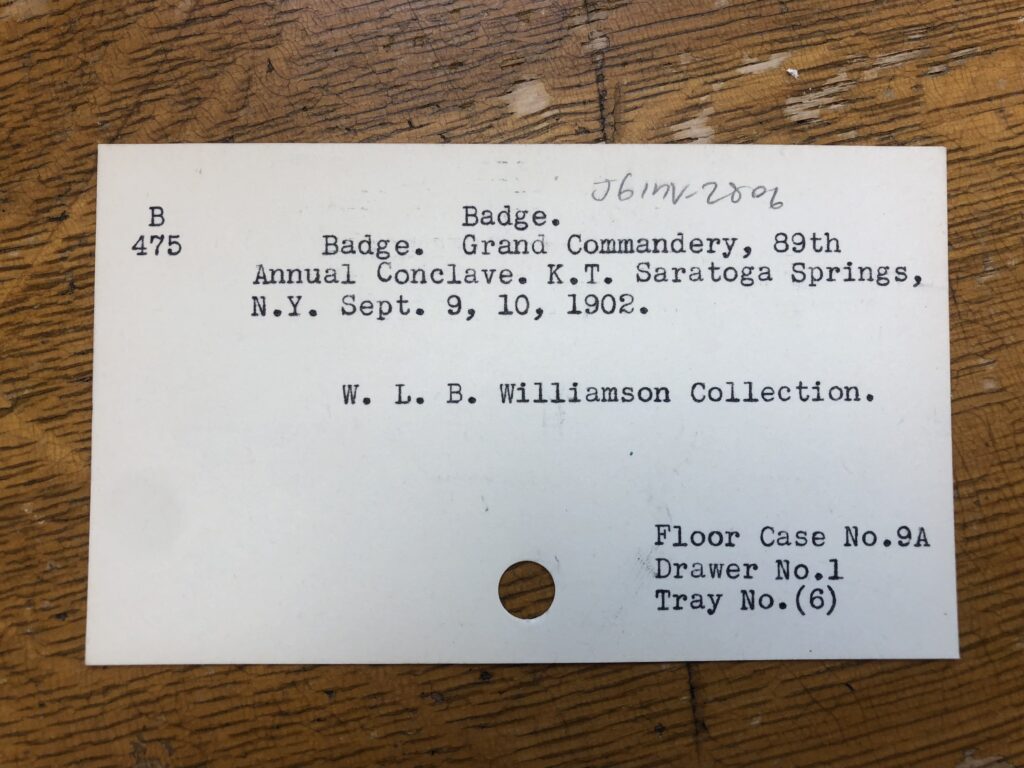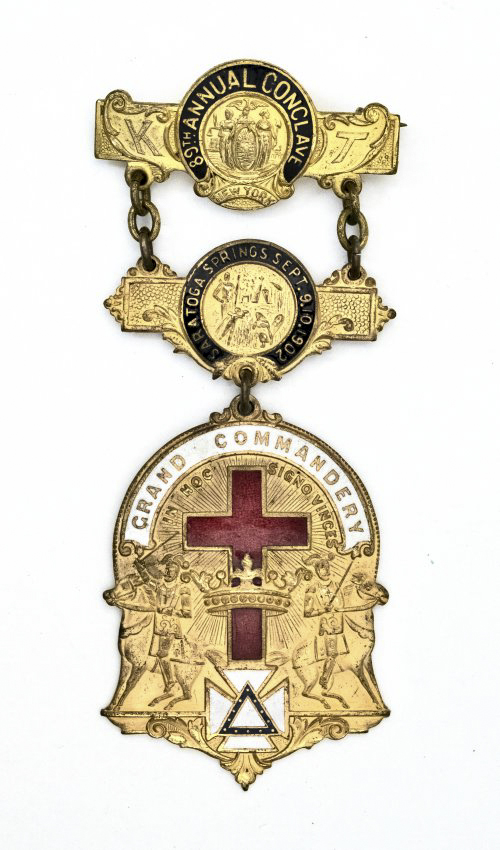 Although we can physically display very few the artifacts compared to the past, the technology now allows us to display our collection online. We are working hard to steadily process our collection to be accessible to the public again. These jewelries and many in our jewelries collection are now available on display in our online museum.
Photo credit:
Unknown photographer, "The Masonic Treasure of New York" by Wendell K. Walker, The Masonic Service Association, 1956
Ratirat Osiri