In occasion of the Grand Lecturer Convention held at the Grand Lodge of New York. We are excited to present the special exhibit featuring Masonic artifacts from two historical figures of Latin America: Simón Bolívar and Antonio López de Santa Anna.
The rumor said that General Sam Houston, who was a freemason, spared Santa Anna after the battle of San Jacinto after he recognized his Masonic sign of distress. It sparked the speculation and debate over the legitimacy of Santa Anna's Masonic membership, as there was no solid evidence of his Masonic affiliation. Only until the curator of Robert R Livingston Library, Catherine Walter, discovered Santa Anna's Scottish Rite certificate in the collection, confirming that Santa Anna was indeed a Freemason.
The certificate was donated to The Grand Lodge of New York by Gustavo Ferrer, Past Master of Americus Lodge No. 535 (now Publicity Lodge No. 1000).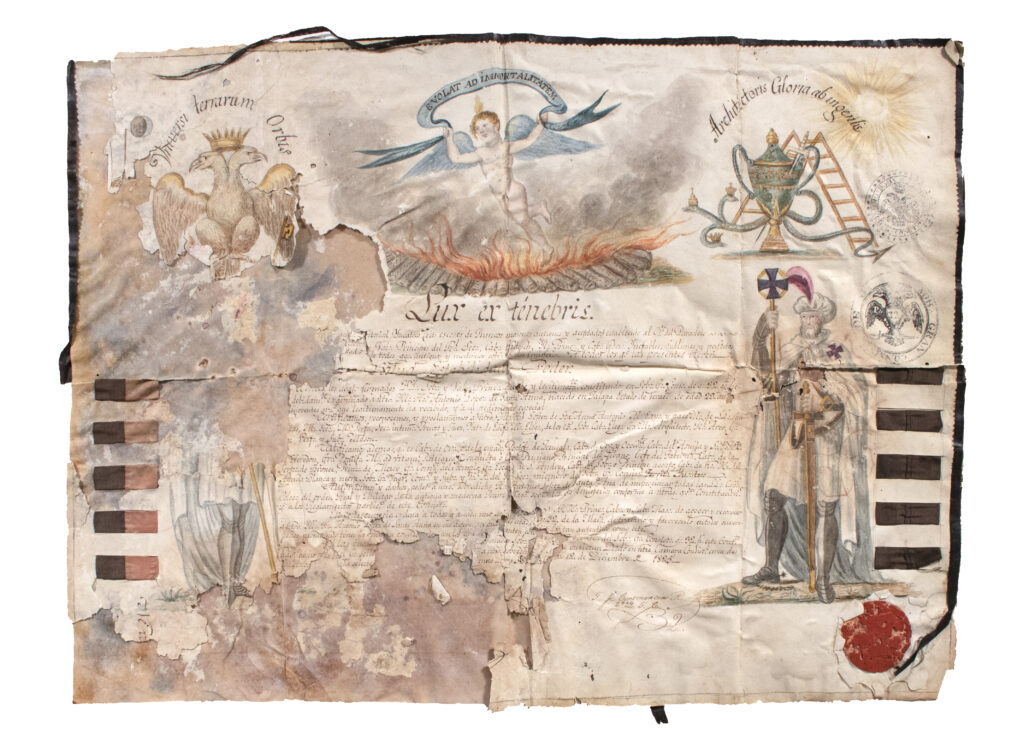 Simón Bolívar was the great liberator who fought to liberate Latin America from Spain. His Scottish Rite apron and collar were donated to the Grand Lodge of New York in 1934 by Francisco Reiguera of La Union Lodge No. 9, Madrid, Spain. Bolívar was initiated in Spain and received his Scottish Rite Degree in France.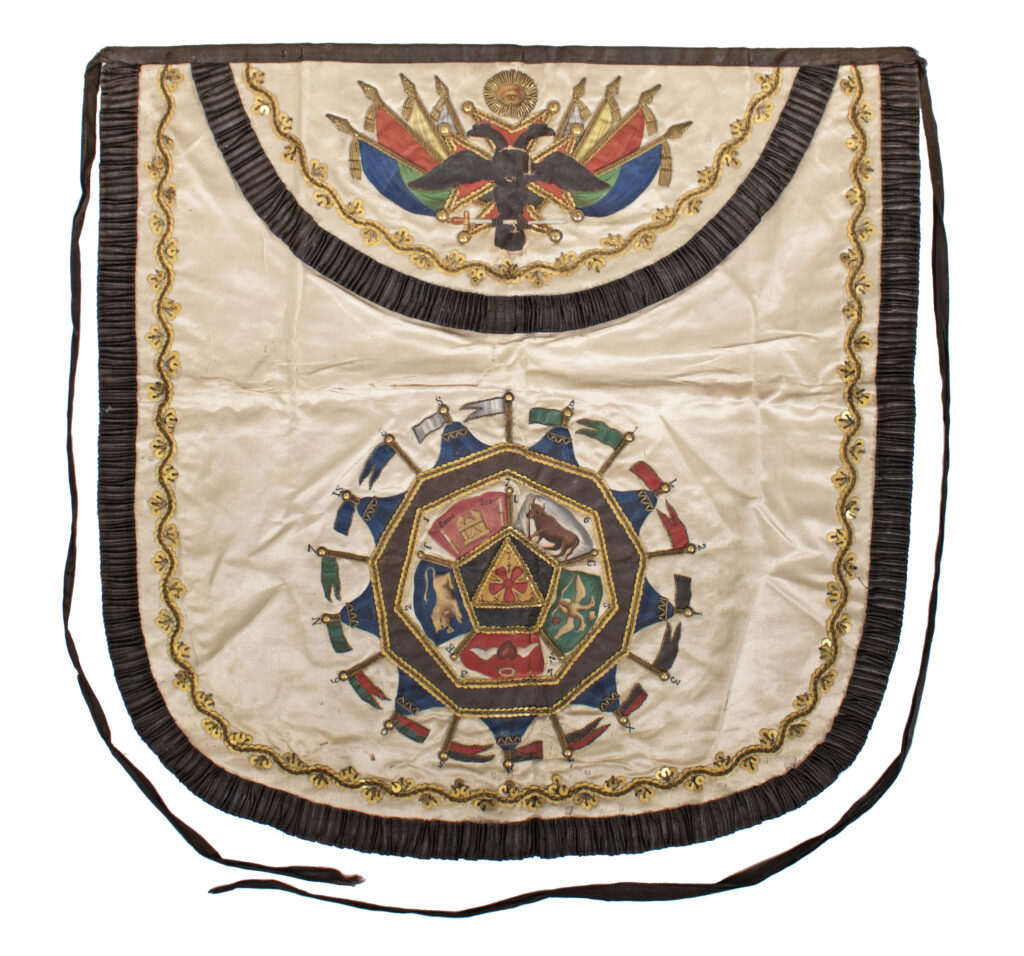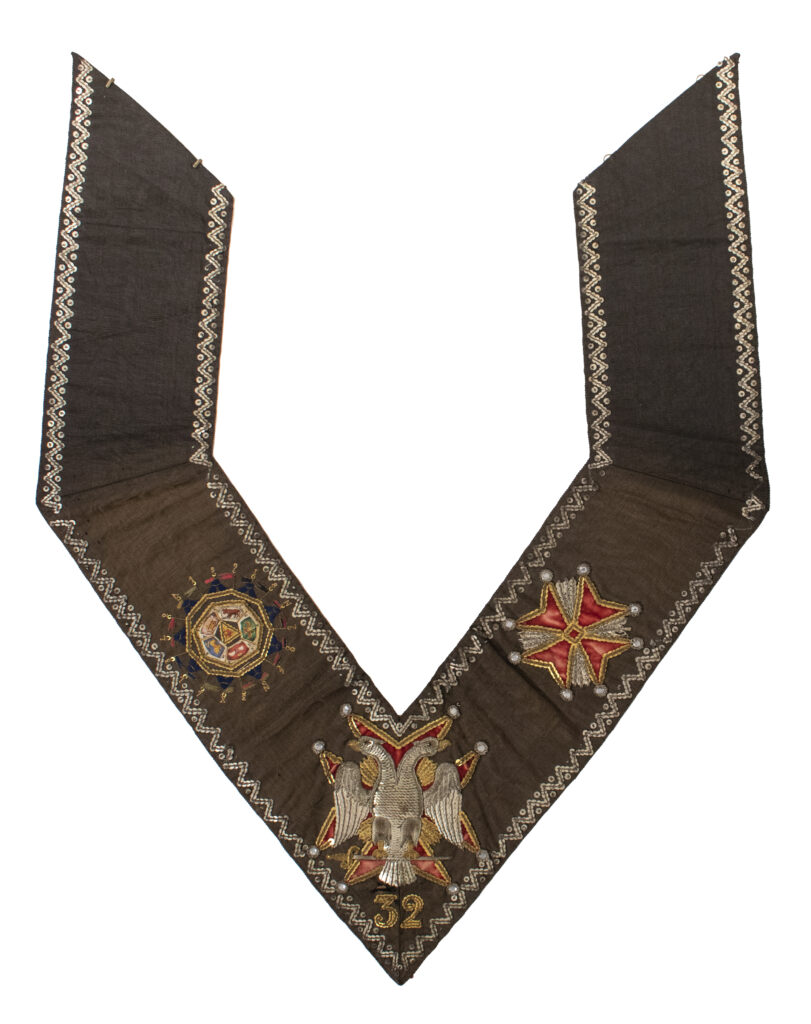 The special exhibit will be on display in Robert R Livingston Library from Monday January 23rd to January 30th 2023. Please note that the certificate on display is a reproduction.