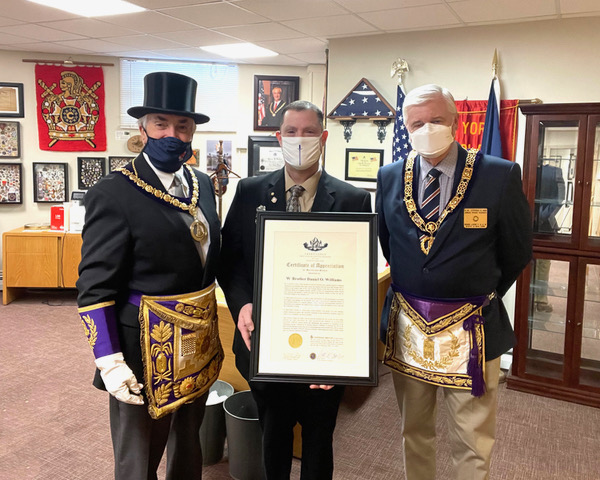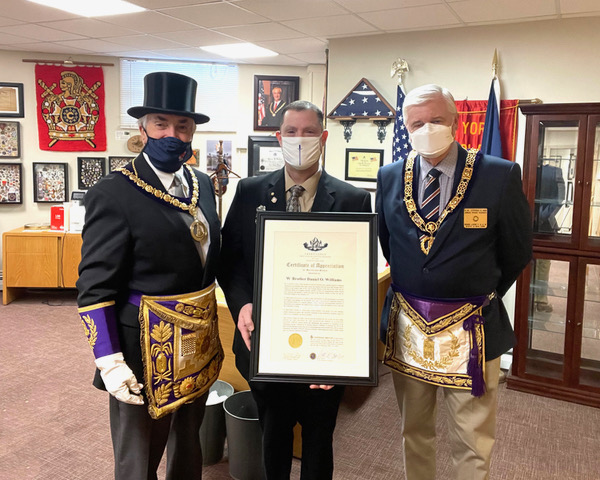 On Monday, February 22, 2021 Most Worshipful William M. Sardone presented the Grand Lodge Certificate of Appreciation to Worshipful, Brother Daniel O. Williams, for his unstinting contribution of time and imagination to the Livingston Library.
Brother Dan was instrumental in managing the relocation of the Utica Library annex from the Masonic Care Community (MCC) to locations
in both the Utica Masonic Temple and in the Fraternity's New Rochelle Campus.  The project began last June, and in the time since then Dan has been a constant presence on the Masonic Care Community campus securing, packing, and transporting many of the Library's volumes and artifacts to the new site in downtown Utica.
For those who don't know, the former Library Building at the MCC is being repurposed as part of the general refurbishing of buildings on the campus.
Bro. Williams presently serves as Master of Amicable Lodge No. 664 in Utica.