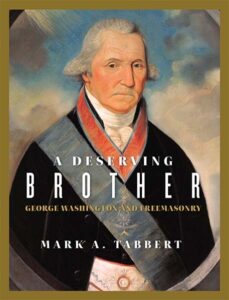 A deserving brother: George Washington and Freemasonry by Mark Tabbert (Call No. 921 W27ta)

Mark Tabbert's years of significant investigation have yielded the most thorough publication on George Washington's Masonic history. Based on a variety of sources, Tabbert aims at establishing a standard reference work for future research on Washington and the impact of Freemasonry on his life.
He takes great care to incorporate verified details of significant events in his life, such as his inauguration, which involved swearing the oath of office with his hand on the bible of St. John's Lodge No. 1. This book is the most comprehensive and exhaustive overview of Washington and his Masonic legacy available, and it will be an excellent resource for anybody researching Washington and the fraternity.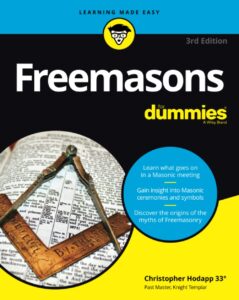 Freemasons for dummies, Revised 3rd Edition by Christopher Hodapp  (M00.1 H66 2022)

The latest edition of Bro. Christopher  Hodapp's book provides readers interested in answering their questions and curiosities about the ancient fraternal order and the mysterious aspects of Freemasonry. Those who have previously read Freemasonry for Dummies will not defect major changes aside from updated membership statistics, information about joint recognition of  Prince Hall lodges, and further developments in Freemasonry in the recent past.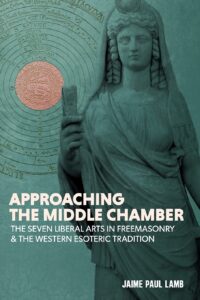 At the culmination of the second section of the Fellowcraft degree, prior to entering the symbolic "middle chamber" of King Solomon's Temple, the
Craftsman
must ascend a flight of winding stairs, where important lessons are bestowed upon the
Craftsman
for future reflection and study. Unfortunately, few
Craftsman
have undertaken the study of the
Seven Liberal Arts
and
Sciences
, perhaps due to the fact that few books have taken an in-depth look at the seven liberal arts and sciences. Lamb's book is well-researched and very approachable for those looking to explore how the Seven Liberal Arts and Sciences related to Freemasonry and other esoteric traditions. This book is an instant classic and a must-read for anyone who has treaded upon the flight of winding stairs to the middle chamber.
These books and more are available to read by all patrons in our reading room and can be loaned to all New York State Freemasons in good standing registered for borrowing privileges. To register for borrowing
privileges
please complete
our reader

Registration Form

.
If you would like to request a book or have additional questions, please
contact the librarian by email at Jpatzner@nymasoniclibrary.org or by phone at (212) 337-6623.