October 30th Lecture: Occult America – The Secret History of How Mysticism Shaped Our Nation
October 30, 2018 @ 6:30 pm

-

7:30 pm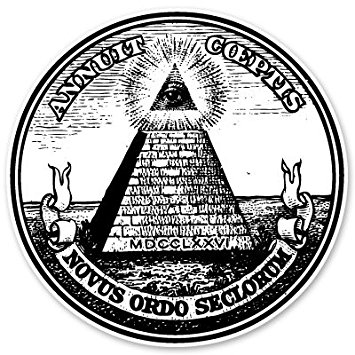 The Free Monthly Lecture Series presents An Evening With Mitch Horowitz!
Occult America
The Secret History of How Mysticism Shaped Our Nation
 An Evening with Mitch Horowitz
Esoteric philosophies and movements—such as Freemasonry, Spiritualism, Theosophy, and New Thought—have wielded a tremendous influence over America's past and present.
From its earliest days, the nation served as a laboratory for the revolutions in alternative spirituality that eventually swept the globe. Yet this aspect of our history is often ignored or overlooked.
In this special pre-Halloween evening (candy will be served!), PEN Award-winning historian and popular voice of esoteric ideas Mitch Horowitz discusses the occult influences behind our nation's culture, politics, and spirituality, including:
How colonial America became a magnet for mystical figures and movements.
The remarkable impact of Freemasonry on the nation's development.
The marriage between nineteenth-century Spiritualism and the women's rights movement.
The occult roots of "positive thinking."
The impact of African-American magical traditions.
The lives of mystic Americans ranging from Marcus Garvey to Madame H.P. Blavatsky.
The legacy and growing influence of esoteric and Freemason Manly P. Hall.
Halloween's rise in our military as a national holiday.
Mitch finally asks whether occult principles can point the way toward healing our deep national divide today. This special, in-depth journey through our unknown history is an evening not to be missed.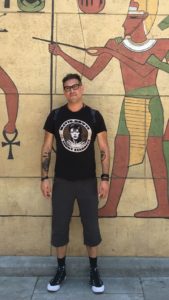 A widely known voice of esoteric ideas, Mitch Horowitz is a writer-in-residence at the New York Public Library, lecturer-in-residence at the University of Philosophical Research in LA, and the PEN Award-winning author of books including Occult America; One Simple Idea; and The Miracle Club: How Thoughts Become Reality.
Mitch has written on everything from the war on witches to the secret life of Ronald Reagan for The New York Times, The Wall Street Journal, The Washington Post, Salon, Time, and Politico.
The Washington Post says Mitch "treats esoteric ideas and movements with an even-handed intellectual studiousness that is too often lost in today's raised-voice discussions." He narrates audiobooks including Alcoholics Anonymous and The Jefferson Bible.
Mitch has discussed alternative spirituality on CBS Sunday Morning, Dateline NBC, and NPR's All Things Considered. His work has been censored in China.
Mitch will be offering for sale his new book, The Miracle Club, as well as his book Occult America, and will be pleased to sign copies.
Please send RSVP to info@nymasoniclibrary.org
NOTE: This lecture will not be on the last Thursday of the Month, as are most of the Library Lectures, but will be held on the night before Halloween, October 30th.