Virtual Lecture: Salon de La Rose (Lecture, Art, and Music event)
March 25, 2021 @ 7:00 pm

-

8:00 pm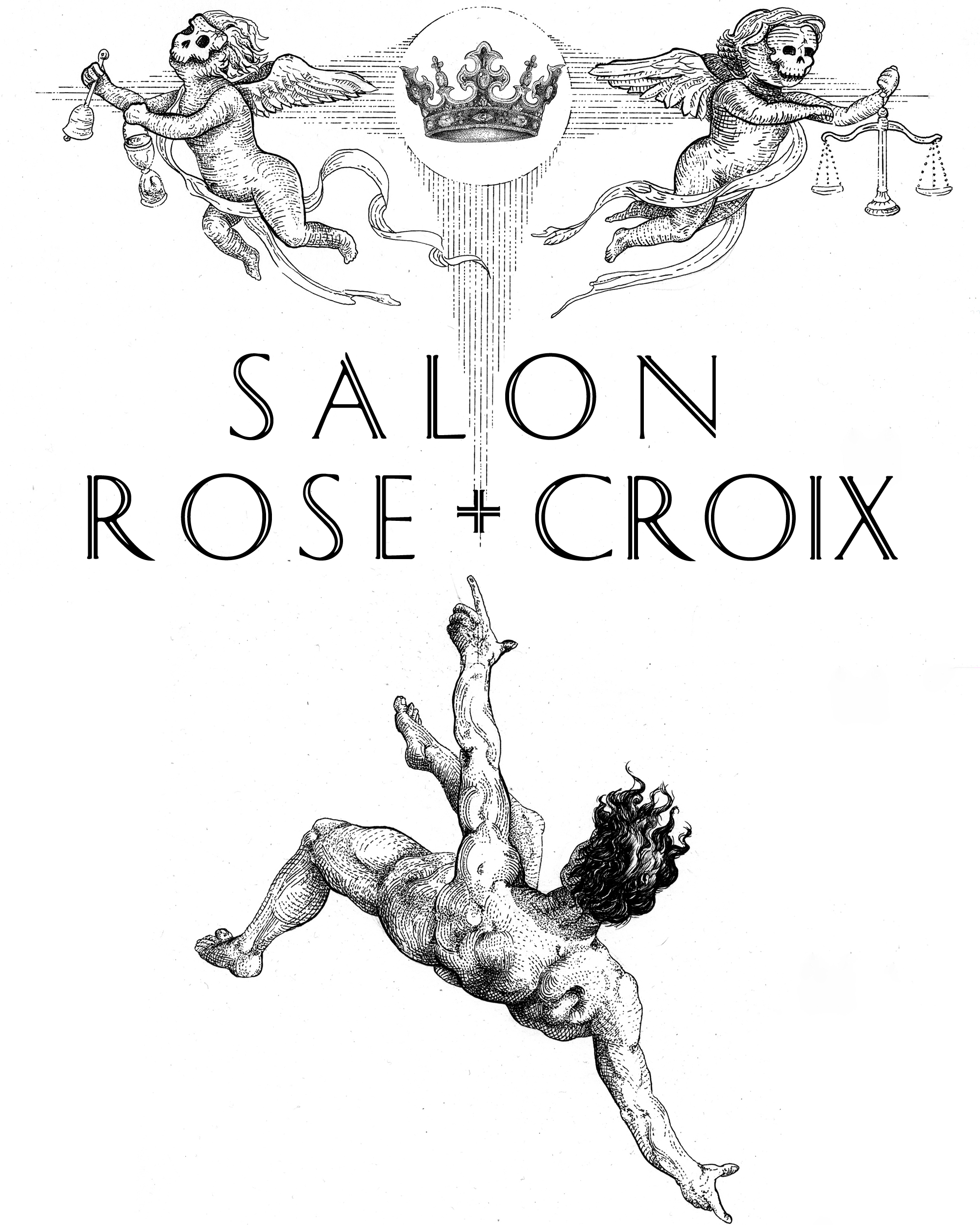 (Original Artwork by, Milosz Jeziorski)
OPENING ACT: In Search of The Golden Fleece: The Warrior Philosopher¹s Path To Immortality.
Lecture by Tony Crisos
 A short lecture on the history and philosophical value of the Golden Fleece through existing literature and archeological findings focused on how we can apply this knowledge today and make it relevant for personal growth. Special focus will be given to the philosopher and warrior identity….
SECOND ACT
Guest Poet: Adina Dabija will read two original poems
THIRD ACT
Featured Graphic Artist: Milosz Jeziorski
Presentation of three original pieces of esoteric art (illustrations) followed by a short exegesis of the art
3rd Salon Poster Art: Milosz Jeziorski
Title: "Many Will Fall"
Q&A
Salon Members Bios:
Tony Crisos (Composer, Guitarist, Lyre Player, Philosopher, Writer, Lecturer):
Tony Crisos (Composer, Guitarist, Lyre Player, Philosopher, Writer, Lecturer) holds a BA in Music Performance from Berklee College of Music, and an MA in Music Education from Boston University. His love of music led him to the study of ancient Greek philosophy and coursework at the National Kapodistrian University of Athens. As a freemason, Tony Crisos took both the Scottish Rite and York Rite, contributing his time and energy to Greek philosophy and religion, and the Western Esoteric traditions. He has presented lectures on various philosophical and Masonic subjects to lodges and masonic institutions in New York. He is also the founder of the modern incarnation of the Salon De la Rose + Croix tradition, at the Chancellor Robert R Livingston Library of the Grand Lodge of New York, and a member of three other invitational bodies. He is also a priest in the Hellenic tradition, in the initiatic lineage of Orpheus. Tony Crisos has published several articles on online magazines and blogs. He is currently writing a book on the Ancient Greek Lyre and performing with both his instruments in the New York City area.
Adina Dabija:
Adina Dabija is a writer, philosopher, and western esoteric arts practitioner. Adina Dabija was born in Romania, she now lives in New York, where she practices acupuncture and hypnosis. Her first book, poezia-papusa, was awarded the Bucharest Writers' Association Guild Prize. In 2011 she published Beautybeast (North Shore Press), her first collection of poetry in English, and in 2012 her first novel, Saman (Polirom). She is also a priestess of Dionysus in the ancient Orphic mystery tradition, an initiatic lineage of Hellenic priesthood passed down directly from teacher to student.
Milosz Jeziorski:

Milosz Jeziorski is a composer, visual artist, and podcast producer who often creates under the name: MJDorian. His professional accolades include winning Best Original Score at NYC's VISIONFEST film festival for his music to the feature film: Ontologica, as well as collaborations with up-and-coming singers & rappers of NYC for his debut dark pop album: CATHARSIS. His current passion project has been writing and producing a podcast series about history's great creative geniuses, the podcast is entitled: Creative Codex. Milosz's foray into Western esoteric traditions began with Freemasonry in 2012, and now includes the distinguished honor of serving as Master of Compact Lodge #402 from 2018-2020.