The Grand Secretaries of the Grand Lodge of New York
June 27, 2019 @ 6:30 pm

-

8:00 pm

Free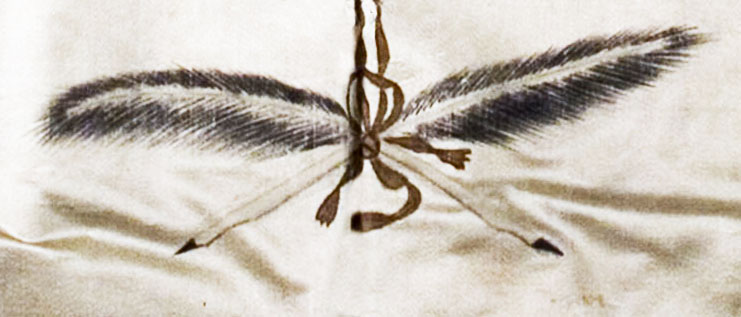 The Robert R Livingston Masonic Library of the Grand Lodge of New York
2019 Free Monthly Lecture Series: Lecture No. 6
The Grand Secretaries of The Grand Lodge of New York
The Library is pleased and proud to announce that the Sixth Lecture of the 2019 Free Monthly Lecture Series will be by
RW Richard T. Schulz, Grand Secretary of the Grand Lodge of New York.
*Please note that RSVPs will be cut off at 80 attendees! 
So RSVP early and please honor your RSVP
(or cancel  if you can't make it so that others can attend.)
RW Schulz is the 29th Grand Secretary elected by the legitimate Grand Lodge of New York. He will speak about the 28 previous Grand Secretaries since 1781: Who are they? When did they serve? What was their impact on the Grand Lodge?  His presentation will include some biographical details, as well as prominent Masonic and World events that occurred during their tenures as Grand Secretary. His talk will touch upon those Grand Secretaries of the breakaway Grand Lodges in the 19th Century, and his presentation will address some of the challenges the Grand Lodge of New York faces today.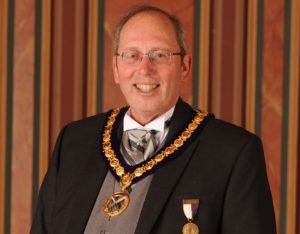 RW Richard T. Schulz is a Mason over 30 years, being Raised in Queensboro Lodge No. 892 (Queens District) in 1987. He served as Master in 1992-1993. After his term as Master, he became Secretary of Queensboro Lodge. He served 25 years in this capacity until 2018. RW Schulz is also a member of Lessing Lodge No. 608 in the 9th Manhattan District. From 1996-98, he was the District Deputy Grand Master of the Second Queens District, serving under MW Earle J. Hino, Jr.
In 1998, he was appointed to the Grand Lodge Convention Committee and worked that year on the World Conference of Grand Masters, which was held in New York City. In 2006, he was appointed Vice Chairman of the Convention Committee, before being appointed Chairman in 2012 by MW  James Sullivan.
RW Schulz is also a Senior DeMolay, having received his Degrees in Ridgewood Chapter, Order of DeMolay in 1970. He became a member of the DeMolay Legion of Honor (Active) in 2004.
RW Schulz is a member of several Concordant Bodies. He is a Shriner, being a member of Kismet Temple, AAONMS, of Long Island. He was on the Kismet Divan, serving  as Treasurer in 2001-2004. Many Shriners will remember RW Schulz as Jellybean, as he was an accomplished clown for more than 10 years, winning awards at various Shrine 'Clownaramas'.
RW Schulz 's professional life began in 1978, after graduating Hunter College with a Bachelor of Arts degree in Statistics. He joined Insurance Services Office, Inc. (ISO) in the Actuarial Department and passed several Actuarial exams. He subsequently earned a Master's of Arts degree in Applied Mathematics from Hunter College. Over the past 40 years, RW Schulz worked in various departments and capacities at ISO related to Property Casualty ratemaking products and services for insurance companies and other entities.
RW Schulz is married to his childhood sweetheart, Lady Grayce, for the past 43 years. Lady Grayce is a former Triangle girl. They both grew up in Ridgewood, a working-class community in Queens, where they continue to live and own an attached, two-family brick home. They have two beautiful daughters – Lucy (34 years old) and Sara (33 years old) – and two beautiful granddaughters – Leah (14 years old) and Eva (9 years old).