Warning
: CoBlocks::{closure}(): Argument #1 ($post) must be passed by reference, value given in
/mnt/data/vhosts/casite-570347.cloudaccess.net/httpdocs/wp-includes/class-wp-hook.php
on line
312

Sicilian Builders: Beyond The Romans and Etruscans
March 31, 2022 @ 7:00 pm

-

8:00 pm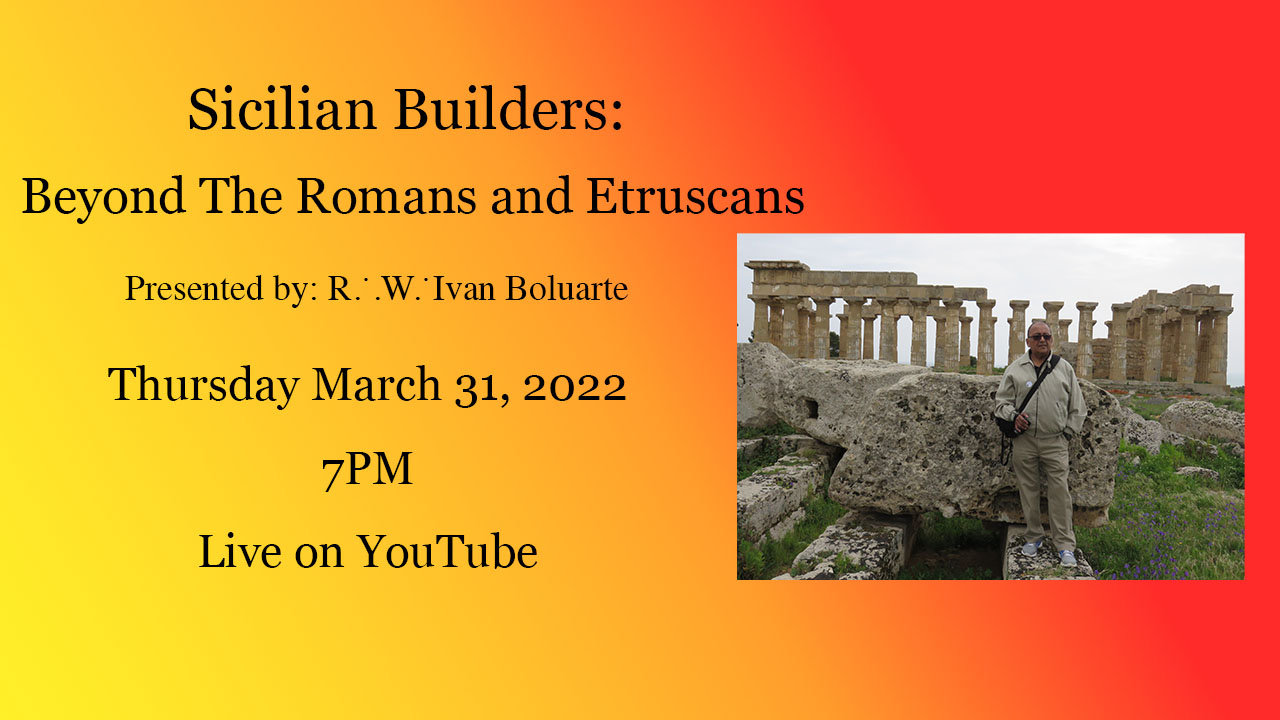 Sicily is the largest island in the Mediterranean, the steppingstone between Europe and Africa, the gateway from east to west, and the bridge between the Latin and Greek worlds. Through his lecture, RW Ivan Boluarte will explore how the empires and civilizations that settled on the island of Sicily helped build the mosaic of architecture and cultures found throughout the island. This presentation is for, The Sicilian Builders.
Lecturer Bio:
RW Ivan Boluarte was raised in La Fraternidad Lodge No. 387 in 2001. RW Boluarte served as Master of La Fraternidad Lodge No. 387 from 2006 to 2008 and Grand Sword Bearer for the Grand Lodge of New York from 2012 to 2014.
Ivan has created Masonic Leadership and Masonic Law courses for the Tenth Manhattan District.
He holds a BBA in Computer Information Systems from Baruch College and a Medical Studies degree from San Fernando Medical School at San Marcos University in Lima, Peru. Boluarte is an IT instructor at Lehman College and Unity Gallega of the US, Inc.  As an amateur historian and archeologist Ivan enjoys traveling the world with his wife Angelica.


Immediately upon registering, you will receive a separate, automated email containing the link to access the live stream. To view, the live stream clicks on the red JOIN NOW button.

For the best possible viewing experience, please ensure you're using the latest version of your internet browser. 

A full replay of the lecture will be available on the Library's YouTube channel following the event.
The views expressed are personal opinions of the speaker and do not necessarily reflect the views and/or opinions of the Grand Lodge of Free and Accepted Masons in the State of New York or the Chancellor Robert R Livingston Library of the Grand Lodge of the State of New York.