Lecture with Master Illuminator RW Bro Jean-Luc Leguay
June 23, 2016 @ 5:30 pm

-

8:00 pm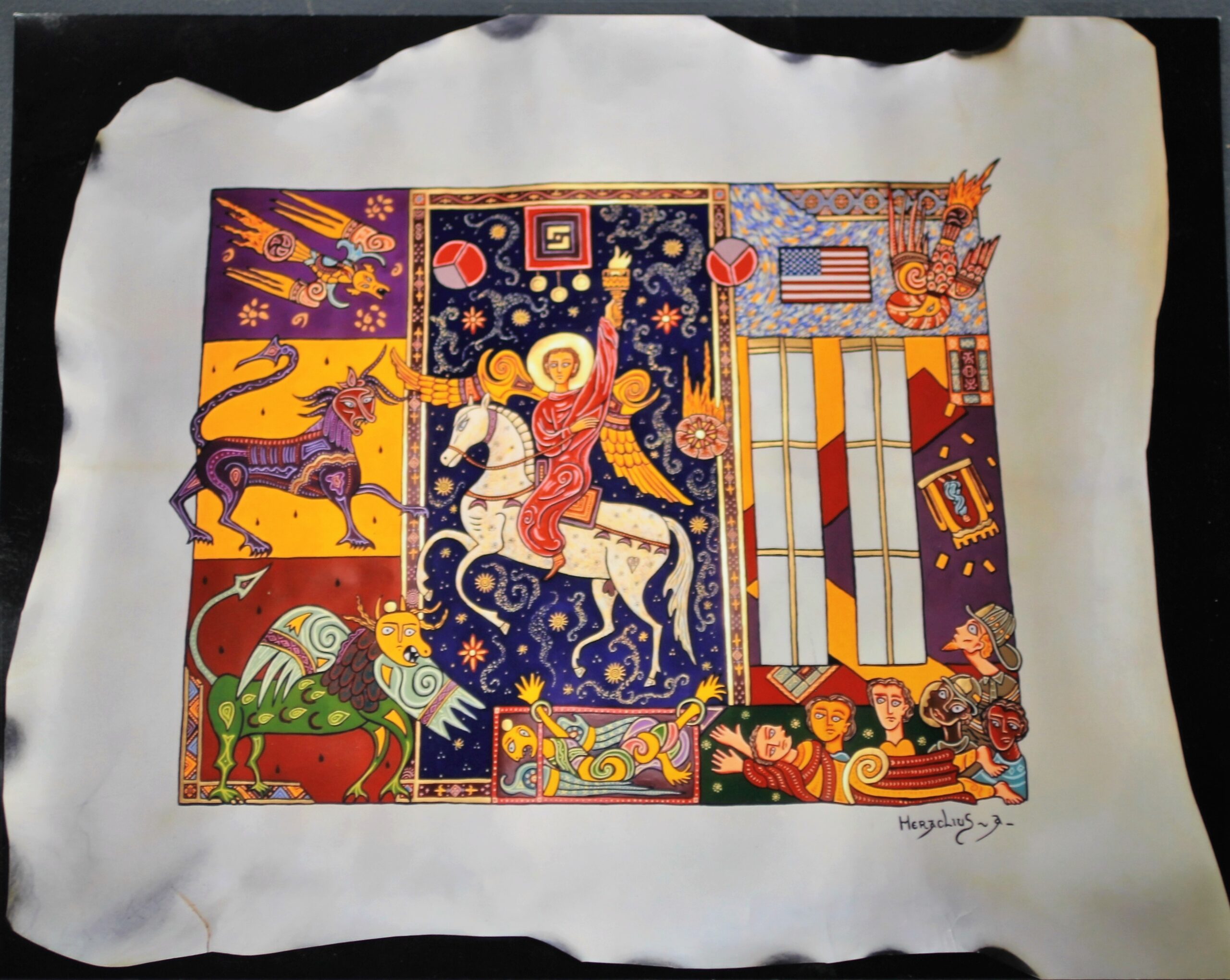 The 2016 Lecture Season Begin June 23, 2016, 5:30 p.m.
Jean-Luc Leguay
World-Renowned Master Illuminator
The Chancellor Robert R Livingston Masonic Library of the Grand Lodge of New York is proud to announce the first lecture of the 2016 Lecture Season will be given by Approved Master Illuminator, artist and writer, Monsieur Jean-Luc Leguay.
Jean-Luc Leguay began studying the art of manuscript illumination in 1980, learning this ancient tradition from a Franciscan hermit in Southern Italy. Illuminated manuscripts are those in which there are decorations added to the text, such as along the borders, in the beginning letters of paragraphs and in miniature illustrations.
When his Master died in 1990, Jean-Luc Leguay became the sole keeper of the traditional Italian knowledge. He is the first layman of this tradition dating back to the 8th century, and was taught the knowledge of symbolism and sacred texts, as well as the arts of colors and geometry.
Illumination is the art of giving light, and illuminators, like the builders of cathedrals, are geometers, or those skilled in the mathematics of geometry. Illumination contains a secret geometry which leads to a metaphysical understanding of the ancient art. The images convey the sacred and offer a path into the mysteries of mankind's origin.
The main focus of the lecture will be a parchment painting made by Jean-Luc Leguay which gives tribute to those lost during the attacks of 9/11/2001.
For the Masonic Fraternity, the concepts of light and geometry are central to the Masonic Rituals, and, as Jean-Luc Leguay is a Brother Freemason, this lecture will touch on topics that will be of great interest to Freemasons, to those who are interested in Freemasonry, to those interested in the rare knowledge of illumination, to ­those who have a love of art, and to those touched by the tragedy of 9/11.
Join us at the Grand Lodge of New York for this first in a series of exciting and "illuminating" lectures! The free lecture begins at 5:30 pm, and white wine will be served.
Please rsvp at: circulation@nymasoniclibrary.org  Please write RSVP in the Subject Line of the email and your name and contact information in the main body of the email.