Warning
: CoBlocks::{closure}(): Argument #1 ($post) must be passed by reference, value given in
/mnt/data/vhosts/casite-570347.cloudaccess.net/httpdocs/wp-includes/class-wp-hook.php
on line
312

On Tempering Genius with Taste: Francois-Joseph Belanger, A Lecture by Dr. Taha A. Al-Douri.
October 27, 2016 @ 6:30 pm

-

8:00 pm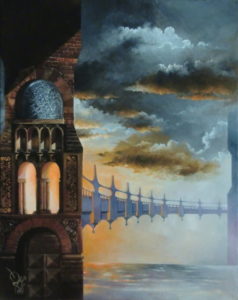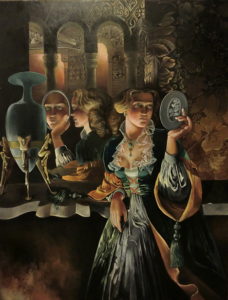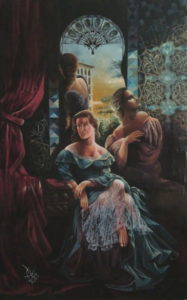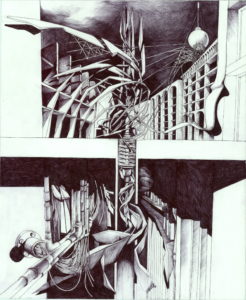 This lecture will focus on the work of the Architect of the French Court, relating it to the notion of temperance, national identity and technology in construction and building. Dr. Al-Douri will bring some of his own paintings and, before the lecture, will have a rotating slide show of his other works.
Taha Al-Douri's paintings explore the boundaries of perception of space as an element of virtual depth. He establishes architectural and anatomical structures within the space of each painting. His technique, on paper and canvas, uses a combination of charcoal, oil paint, crayons, and, occasionally, gold leaf. Since 1995, Taha Al-Douri's work shifted in the subject matters addressed, moving toward theoretical reflections on questions of esthetic expression and historic inquiry, while experimenting with views of life as essentially complex and shocking through improbable juxtapositions of its most mundane details.
This is a free lecture open to the public, business casual attire is suggested.
Please RSVP to info@nymasoniclibrary.org .
About the speaker:
Taha Al-Douri holds a Ph.D. in Architecture, History, Theory and Criticism from the University of Pennsylvania, and a Master's degree from Pennsylvania State University.
Dr. Al-Douri, a well-published author, translator, painter and educator, had worked for ten years in New York City in design and construction of health facilities and hospitals before being appointed Visiting Professor at the Department of Architectural Engineering at Sharjah University, then Assistant Professor of interior design at the American University of Dubai, then Associate Professor and Assistant Dean at the New York Institute of Technology (NYIT) in Abu Dhabi. Currently, he serves as a Strategic Advisor for the Middle East at NYIT in addition to his academic teaching and administrative duties. Many of his articles were published in architecture and design specialized journals through international conferences on architecture, humanities and arts. Dr. Al-Douri also provided editorial contributions to a number of newspapers and periodicals such as the New York Times, Herald Tribune, and the National in the UAE.
Dr. Al-Douri is also an established painter, had his own art exhibitions and participated in others in Dubai, Abu Dhabi, New York and London, in addition to the acquisition of some of his paintings in the permanent collection of the Fischer Fine Arts Library at the University of Pennsylvania.  Private collections acquiring his paintings include the Ruling Family of the United Arab Emirates. 
Dr. Al-Douri has received several academic awards on consecutive years by the International Institute For Advanced Studies in Systems Research and Cybernetics (IIAS) in Germany and was elected Member of the Board of Directors in 2013.