Library Lecture Series No. 8: Who was Liberty Lodge No. 7?
August 30, 2018 @ 6:30 pm

-

8:00 pm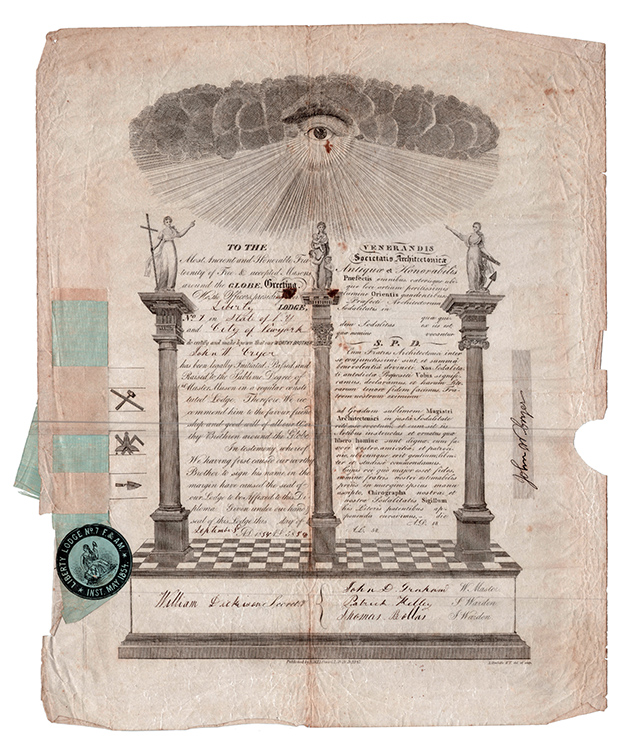 In the early- to mid-Nineteenth Century, Freemasonry in New York suffered from an unbroken series of schisms and calamities which at times threatened the existence of the Craft.  From the division of the City and Country Grand Lodges in 1822, through the Morgan Disturbance, the St. John's and Phillips schisms, and the last, and least-studied, of the schismatic movements of this period, the Revived St. John's Grand Lodge, our Grand Jurisdiction, and even individual lodges, were divided by geography, faction, personal animosity, and ambition.
The recent discovery of an 1854 Master Mason certificate, issued by a previously-unknown City lodge, led Bro. Brad Corsello to delve into this period of conflict.  His lecture traces the history of the Grand Lodge of New York from the Atholl Warrant of 1781 through the end of the Age of Schisms, in an attempt to answer the question, "Who was Liberty Lodge No. 7?"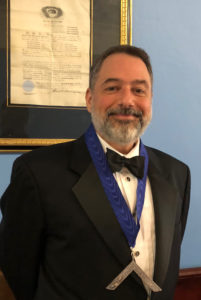 Bro. Corsello is a Past Master of Solomon's Lodge No. 196, F.&A.M., Tarrytown, NY.  To visit the Lodge's website, please click here.
Brother Corsello is also a member of Azim Grotto No. 7, M.O.V.P.E.R.  He is a graduate of The Ohio State University College of Engineering, and Case Western Reserve School of Law, and is an attorney specializing in intellectual property.