Lecture No. 7: French Influencers
July 25, 2019 @ 6:30 pm

-

8:00 pm

Free
The Robert R Livingston Masonic Library of the Grand Lodge of New York
2019 Free Monthly Lecture Series: Lecture No. 7
French Influencers On The Development of Freemasonry
The Library is pleased and proud to announce the Seventh Lecture of the 2019 Free Monthly Lecture Series will be presented by, Worshipful Brother Graham Brown, Past Provincial Assistant Director of Ceremonies, Sussex.

Worshipful Brown will confer a b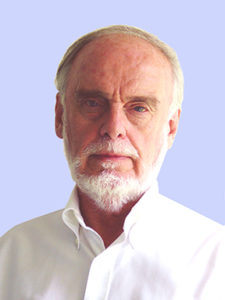 rief overview of the influence of French Freemasons in the development of Freemasonry including the First Grand Lodge, the uneasiness raised by the Catholic Church, and the creation of the Ancient and Accepted and Rectified, so-called "Scottish" rites.
Graham Brown was initiated into Freemasonry in 1976 in Sussex, England, and subsequently passed through the offices of the lodge to be Worshipful Master in 1986. He also entered the Royal Arch Masons in Heene Chapter No. 6350 in Sussex and passed through the offices to be the First Principle in 1988. He subsequently received Sussex Provincial Honors in both Lodge and Chapter. With the re-recognition by Saint George's No. 3 (English Emulation) and Saint George's Chapter No. 3 (Domatic), Royal Arch Masons, which are English Speaking and the re-constitution of Phoenix Lodge of Research No. 30, which also works in English. He has been a key researcher for the Phoenix Lodge of Research and has recently been appointed as Local Secretary for Francs for Quatour Coranati Lodge of Research No. 2076.
Please send RSVP to Info@nymasoniclibrary.org