Warning
: CoBlocks::{closure}(): Argument #1 ($post) must be passed by reference, value given in
/mnt/data/vhosts/casite-570347.cloudaccess.net/httpdocs/wp-includes/class-wp-hook.php
on line
312

Famed painter Ari Roussimoff to give Lecture, April 27th!
April 27, 2017 @ 6:30 pm

-

7:30 pm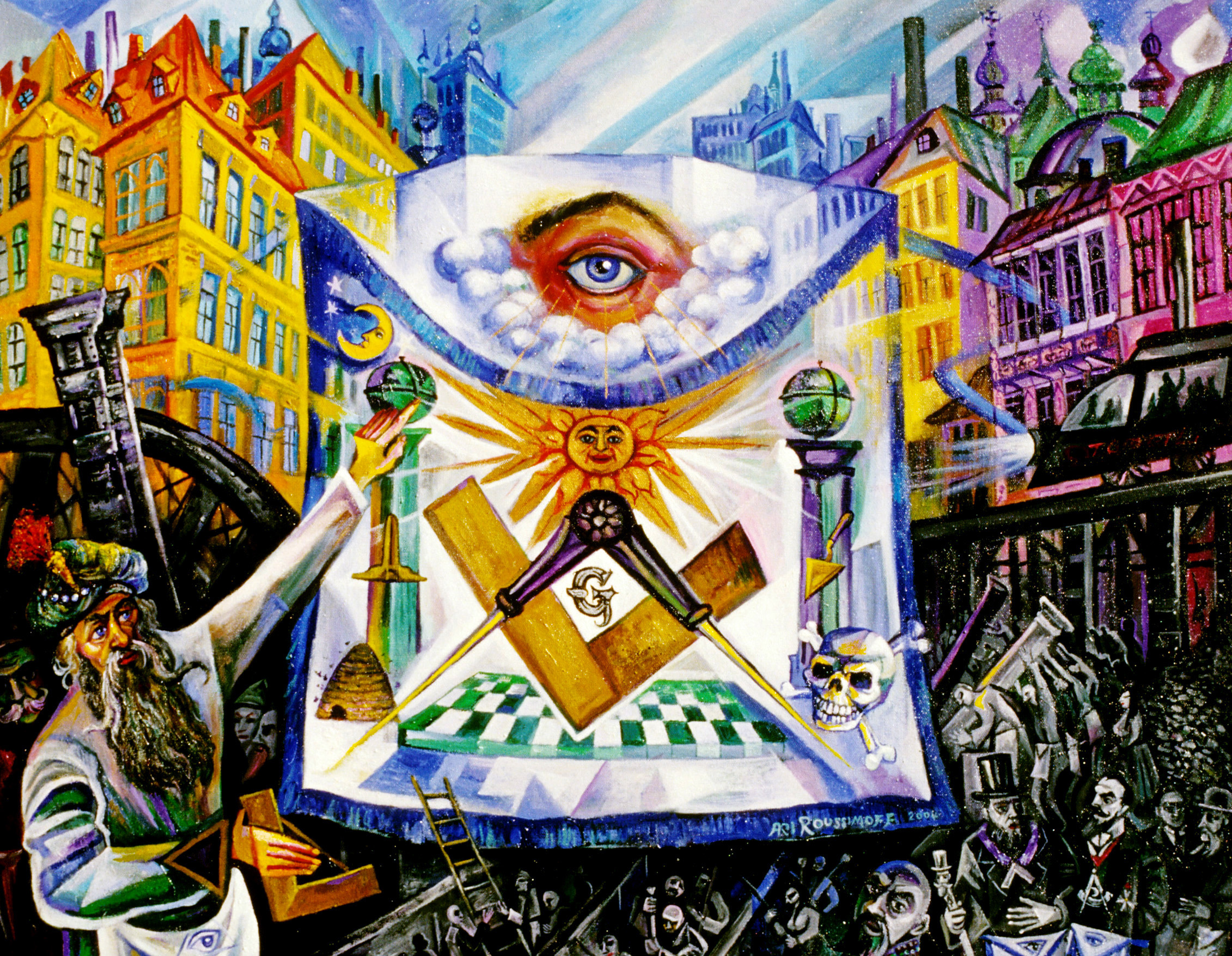 On April 27, 2017,
the Library is thrilled to welcome Ari Roussimoff
for Lecture No. 4 of our 2017 Free Lecture Series:
The Masonic Paintings of Ari Roussimoff:
Inspiration Through  Stories and Symbols
Please arrive by 6:30 for a start-time of 6:45 sharp.
Seating is very limited, so please RSVP at info@nymasoniclibrary.org.
We serve white wine and water at our lectures.
Note: Photo ID is required to enter Grand Lodge.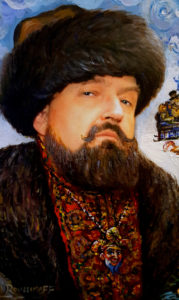 Ari Roussimoff, a critically acclaimed painter and film director, has been called one of the most prolific and creative artists of his generation. His paintings of Russian, Ukrainian, and symbolic Masonic themes have earned him much praise. Early on, his work was even lauded by the modern art masters Marc Chagall and Oskar Kokoschka.
Roussimoff's paintings have been shown in over 80 exhibitions in galleries, museums and other cultural/educational institutions worldwide and are a part of many fine art collections in countries around the globe. Roussimoff's Surreal Masonic Triptych (Between Light and Dark) has been prominently exhibited in the  Chancellor Robert R Livingston Masonic Library and Museum for the last eight years.
In addition to his paintings, Ari Roussimoff has also been a director of motion pictures. Among them is the critically acclaimed, Freaks Uncensored! A Human Sideshow, considered by critics and audiences alike as the best-ever documentary about circus sideshow performers.
Roussimoff's colorful life also includes having created sets for a Broadway show, costume design, performance art, hosting a three-part television music program on MTV and appearing on the stage of the Metropolitan Opera in a non-singing acting role. An engaging speaker, the artist has given many talks on his work throughout the world.
Ari Roussimoff, who became a Freemason in 2002, has devoted many paintings to Masonic subjects. Inspired by Freemasonry and it's rich symbols, he incorporates Masonic ideas and philosophies into uniquely imaginative compositions. In addition, Roussimoff has revived  painted Masonic aprons,  embedding them with his very own artistic vision.
He will be speaking about how the symbols and ideals of Freemasonry have given him the inspiration to create artwork that integrates the Masonic spirit into an altogether universal context. Roussimoff will also be debuting his newest Masonic artwork.