By Jo-Ann Wong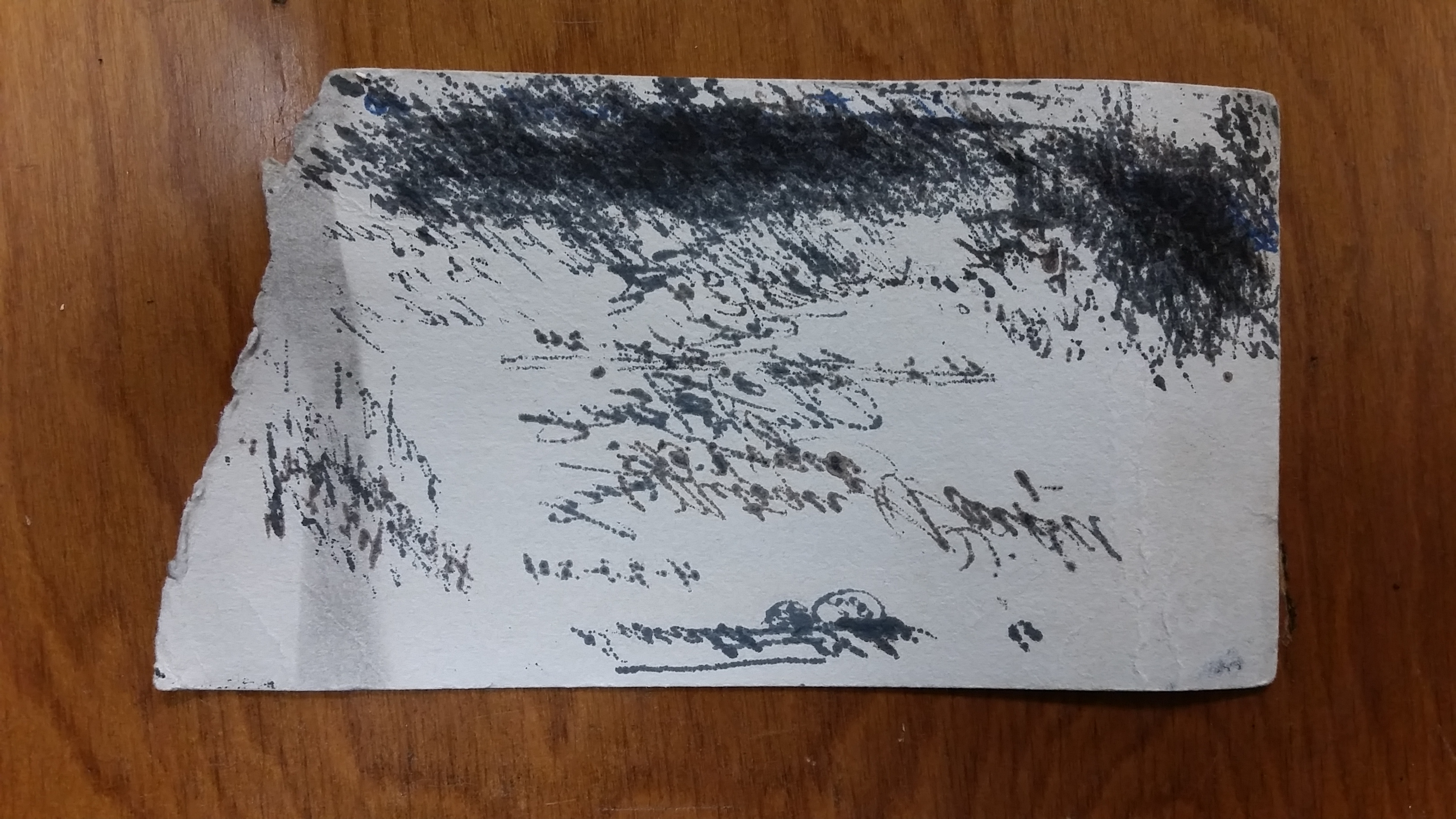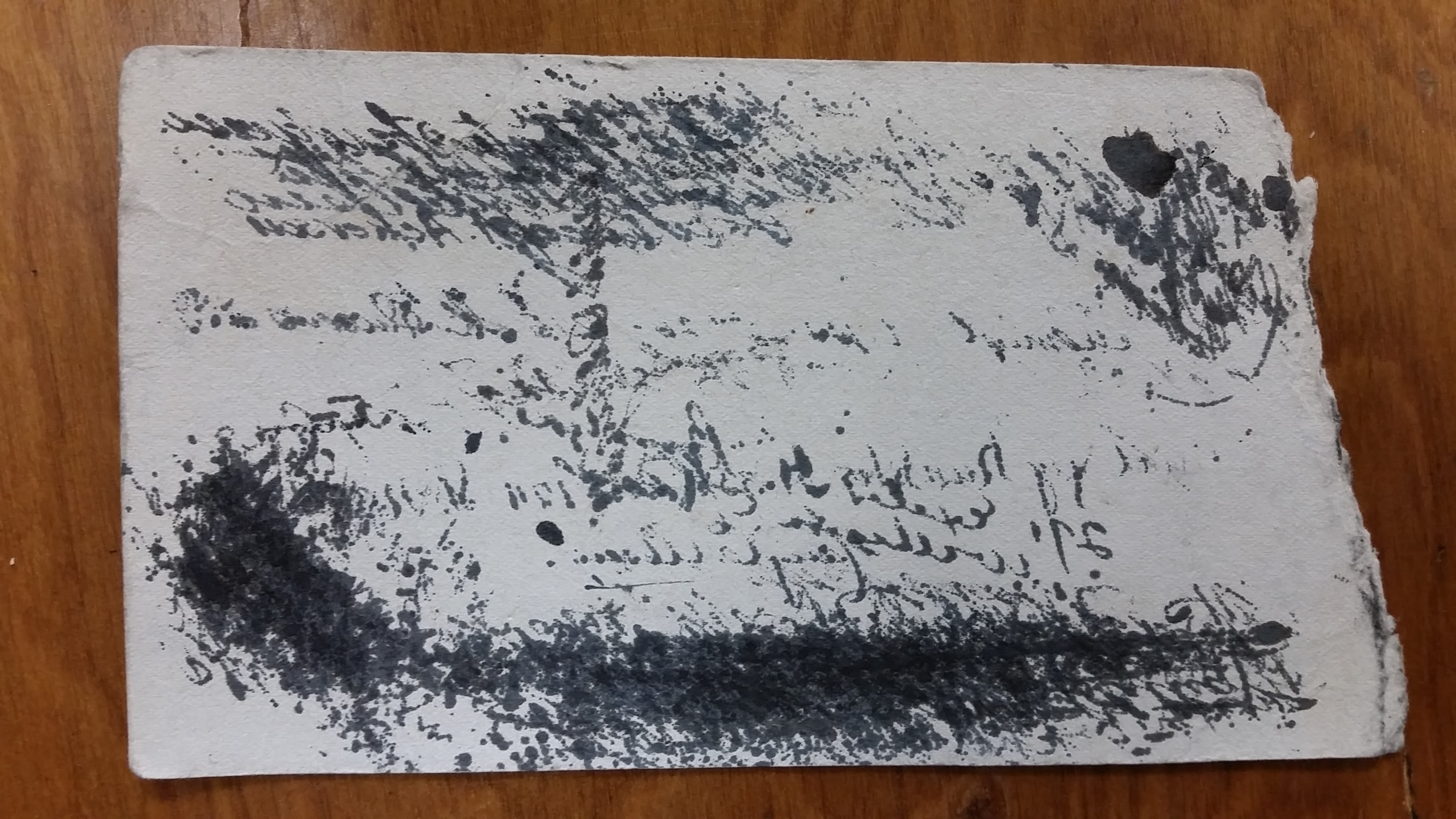 Today, writing in ink involves just using a ballpoint pen and a paper. Little thought is given to the writing instrument we hold in our hand, as we hurriedly dash off our notes and letters. In our hurry, we tend to forget the messiness that used to be associated with the art of writing.
At first glance, this small piece of paper that was found in our collection would be considered scrap. Covered in ink, there seems to be nothing decipherable. However, on closer inspection, it becomes clear that this paper is a reminder of the bygone days when fountain pens were the primary tools for writing, and they required a little extra something to complete a letter.
What was this little extra something?
Ink blotters.
---
Traditionally, ink takes time to dry. As the excess ink dries, it can smudge on the writer, the letter, or both. To avoid this, once something was written, a piece of thick paper (like the one exhibited) would be placed on top of the letter. From there, a weight, would be used to press on top of both pieces of paper. Thus, the excess ink would be absorbed by the second piece of paper, and the letter can be continued to be written or folded without harm to the writer's hands and clothes.
Fun Facts:
-This method of writing was considered the norm well into the 20th century.
-Due to the age of material in our collection, much of the manuscripts and letters we have would have been written in this manner.
-Due to the manner of how the paper was pressed against the letter, the content of the letter appears on the paper used to blot the ink, but backwards.
-More information about this classic form of writing can be found here.